Ryan Seacrest Pranks Tanya Rad for Birthday Surprise: Watch
Happy Birthday, Tanya Rad! Ryan Seacrest and Sisanie helped celebrate our resident #modernwoman's birthday on Thursday, July 18, by surprising her on-air and gifting her the most perfectly curated present. 
The surprise resulted in Ryan pranking Tanya on-air which had even us nervous ...
"I don't like surprises," Tanya nervously said before the reveal. "Literally, I have no idea [who it could be] —is it somebody famous? … Beyoncé?" she hilariously asked. 
"Beyoncé declined … appreciate the pull you think we have, but we did not get to Beyoncé," Ryan hilariously told her, before teasing: "Well, Dr. Screen Time was kind enough …"
Tanya, shocked, replied: "Please don't even — that's what I was going to guess, but I was like 'There's no way' …" 
It turned out to not be Dr. Screen Time, the man Tanya's been dating virtually after a six-hour long FaceTime first date, much to her relief.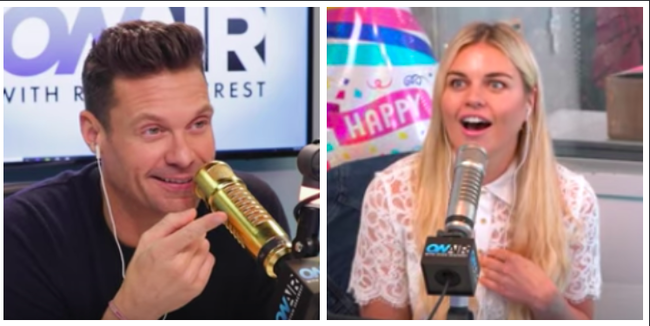 "I just had a panic attack," Tanya exclaimed. "… I am literally sweat under my armpits, it's like you have no idea … My heart just like dropped."
Watch back the video above to see who Ryan actually surprised Tanya with and to see what Sisanie gifted our resident #modernwoman!
Happy Birthday, Tanya! 

Ryan Seacrest
Ryan is quite simply one of the most influential, well-regarded, and well-known names in Hollywood. He is the quintessential Hollywood insider who always manages to have the biggest scoops and the most sought after access to top events and celebrities.
Read more