Tanya Rad Gives Ryan a Second Date Update on 'Dr. Screen Time': Watch
We've got a second date update! Tanya Rad updated Ryan Seacrest and Sisanie on her second virtual date with "Dr. Screen Time" on Wednesday, July 10. In case you missed it, Tanya met the mystery man through a work event and because they live in different states, their first date went down on FaceTime — and lasted six hours! 
"Last night we only FaceTimed for two hours and I wish I had a picture of what I looked like because, again, no makeup, wet hair, just Tanya — just 'Hey!' It really takes the pressure off," Tanya shared, hilariously revealing at one point during the two-hour sesh she did need to take a bathroom break.
Tanya previously gushed she loved the virtual date, sharing the mystery man suggested they both purchase the same bottle of wine to enjoy as they FaceTimed.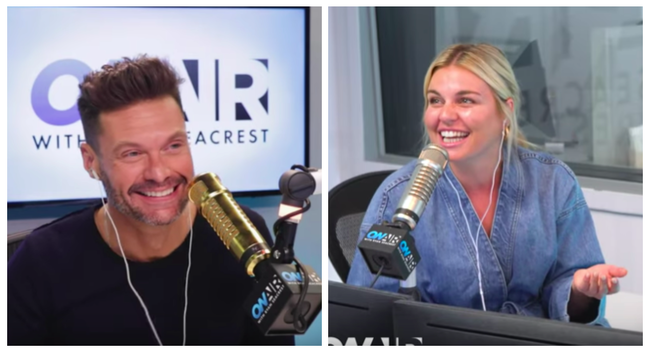 "[You talk about] everything when you're getting to know somebody — it's like what you do when you're dating," Tanya added when Ryan asked how these FaceTime dates could last so long. "It's just like a regulate date like when you go to dinner with somebody like the exact same conversations just via FaceTime." 
Watch back the full video above for more, including to hear what Ryan wants Tanya to do next! 
Would you consider a FaceTime first date? Sound off in the comments or on our social @OnAirWithRyan

Ryan Seacrest
Ryan is quite simply one of the most influential, well-regarded, and well-known names in Hollywood. He is the quintessential Hollywood insider who always manages to have the biggest scoops and the most sought after access to top events and celebrities.
Read more