Tanya Rad Thank U, Next'd "Dr. W" — Find Out What Happened!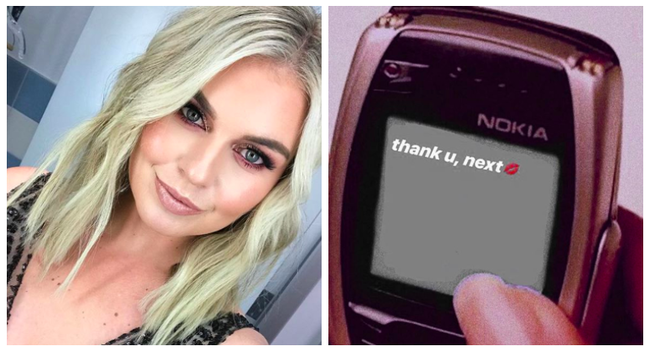 Thank you, next! Tanya Rad pulled an Ariana Grande and Thank U, Next'd her ex "Dr. W." Tanya revealed to Ryan Seacrest on air on Tuesday, January 8, that she was inspired by the songstress, who found closure and strength through her breakups, including most recent split from ex-fiancé Pete Davidson.
"I think I've moved onto a place where I don't ever want to rekindle that, but I was so grateful because I hadn't had those feelings that I had for him in forever and I was almost scared I couldn't have those feelings again," Tanya explained to Ryan why she messaged Dr. W. "… So I reached out and sent a pretty lengthy text and it was pretty well received and it was a really nice back and forth and that was it."
Tanya explained that the messages were short and to the point and that Dr. W responded positively.
"I just said "Hi, I know this is super random, but I just wanted to thank you for coming into my life this past year. You taught me things and made me feel things that I hadn't felt in a really long time and even though it didn't work out for us, I'm super grateful that you came into my life and I hope you're doing well.'"
"He responded within minutes and said the exact same thing," Tanya concluded. "... It was like a really sweet exchange."
In the song, Grande thanks exes Big Sean, Ricky Alvarez, Pete Davidson and Mac Miller for teaching her through their splits. "I've loved and I've lost," she sings in the hit. "But that's not what I see / So look what I got / Look what you taught me / And for that, I say / Thank you, next."
Listen back to the on-air moment in the audio above. Would you Thank U, Next an ex? Sound off on social and in the comments below!

Ryan Seacrest
Ryan is quite simply one of the most influential, well-regarded, and well-known names in Hollywood. He is the quintessential Hollywood insider who always manages to have the biggest scoops and the most sought after access to top events and celebrities.
Read more