Tanya Rad Delivers Encouraging People's Choice Awards Acceptance Speech
They won! Tanya Rad and Becca Tilley secured the People's Choice Award for Pop Podcast for Scrubbing In With Tanya Rad & Becca Tilley on Sunday, November 11. The duo attended the awards show, but didn't get the chance to deliver an acceptance speech to thank their fans, so Ryan gave Tanya the option to deliver her speech on-air.
"We didn't have a speech written, but we were sitting in the seats and it really was official because we were behind [people like] Kris Jenner," Tanya shared, recalling the unforgettable moment.
While they didn't have a speech written, Tanya added that they first and foremost wanted to thank their fans, who tirelessly voted for them over and over.
"We just wanted to say, first of all, thank you to all the listeners of our podcast because you guys truly showed up in a big way," Tanya expressed. " … We didn't expect this to happen."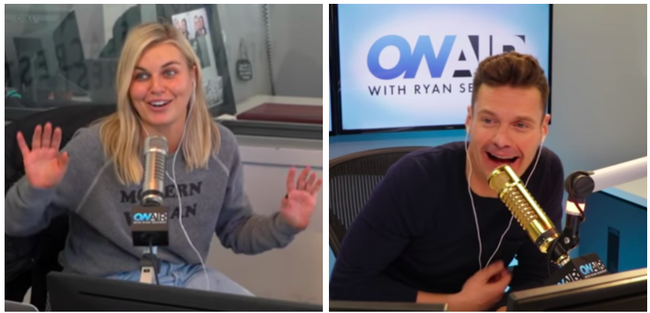 Becca, who was on ABC's The Bachelor, was going to then thank the dating show for providing her with a platform and Tanya was going to give Seacrest a shoutout.
"I was going to thank you for always believing in me," Tanya concluded. "And we were going to say for everybody that's ever been told no, this is for you, there's a yes down the line."
Boom!
Watch back the on-air moment in the video above and congrats to Tanya and Becca!

Ryan Seacrest
Ryan is quite simply one of the most influential, well-regarded, and well-known names in Hollywood. He is the quintessential Hollywood insider who always manages to have the biggest scoops and the most sought after access to top events and celebrities.
Read more