Ryan Joins "Scrubbing In With Becca Tilley & Tanya Rad": Listen to Part 1
Drumroll please! Ryan Seacrest was finally a guest on Becca Tilley and Tanya Rad's podcast Scrubbing In With Becca Tilley and Tanya Rad, to promote his skincare line Polished by Dr. Lancer, and it did not disappoint! The girls chatted with Ryan about everything from dating to marriage and more.
Becca Tilley joined Ryan and Tanya live on-air on Tuesday, October 16, to record the podcast, with a portion of it airing live this morning, giving us a taste of what's in store.
The girls had Ryan do the "Ask a Guy" segment, where they take questions from their listeners for a man to answer. The first question up was from Channing, who wanted to know what Ryan loves most about Tanya.
"Everything. Everything," Ryan gushed. "I'll tell you what I love about Tanya: She's very family oriented, she is extremely passionate about everything that she does, almost to the point where I think sometimes it might affect her in not such a good way because she really wants to do so well so badly. … But, I love the fact that her heart is the largest organ in her body, and I say it on the air because I really think she's a catch!" he added. "I struggle everyday with her struggle because I know what she wants and is looking for and I know she'll find it, but, man, I want her to find it!"
(Awww!!)
Another listener wanted to know if men also screenshot texts and analyze them with friends like we all know we do.
"No, but I know that girls do that," Ryan said. "The only screenshots I grab are accidental of my home screen."
😂
The next question segued us into dating and relationships.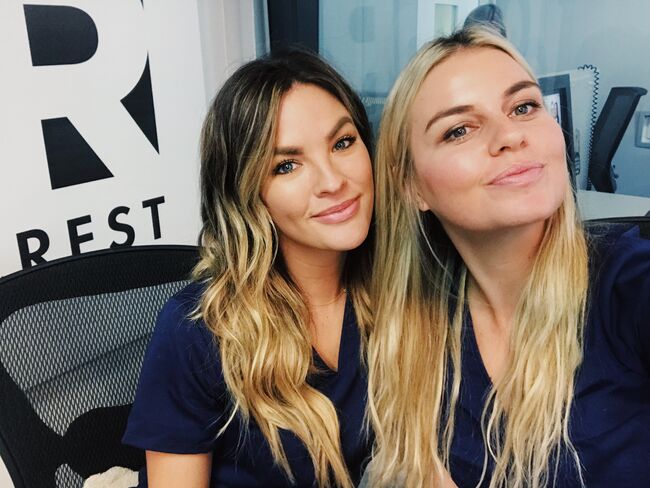 "For me, I like to pay … I don't mind not offering, I actually enjoy being able to offer something and I enjoy generosity so I don't expect anyone to offer to split," Ryan said when asked when a woman should start splitting the bill on dates. "… It doesn't necessarily have to be a tit-for-tat split. I think it may just be a gesture split … I don't think of it in terms of splitting it down the middle."
The next question caused Tanya and Becca's ears to perk up: What is the age range when men are ready to settle down?
"It really depends on the guy and it also depends on how you grew up because where I grew up, everyone went to high school, college, got married and had kids immediately, and then I pursued my career which set me back on focusing on that and so it kind of depends what's on your plate and it's different for every guy, but I don't believe on putting an age on something."
Listen back to the full audio above to hear more of part 1 and stay tuned for the full podcast, which will be available to stream on Monday, October 22!