Bachelorette's Rachel Lindsay Is "Pissed Off" About Becca's Happy Ending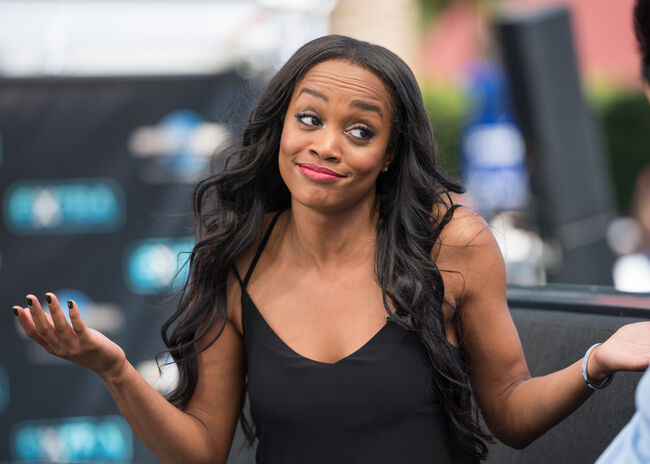 Eek! Rachel Lindsay is "pissed off" about how Becca Kufrin's finale of The Bachelorette was edited to showcase her "happy ending." The season 13 Bachelorette wrote in a candid blog for Us Weekly that she felt like her own finale with now-fiancé Bryan focused too much on her breakup and that, in turn, she ended up being "labeled an angry black female."
As Bachelor Nation will remember, Rachel was a contestant on Nick Viall's season 21 of The Bachelor, where she was sent home, losing to runner-up Raven Gates and winner Vanessa Grimaldi.
"Listen, I am so happy for Becca and I am so happy she is getting everything that she deserves," Rachel started off her candid blog. "I remember this time. I remember how happy and hard it can be. And in knowing that, I was fully prepared to defend Becca for whatever decision she made tonight."
However, she continued, when it came time to write the recap, she couldn't dismiss what she really felt watching their happy ending play out.
"I have a question: Do you ever recall seeing Bryan profess how excited he was to propose to me? Do you recall seeing me cry about how I was so excited to say yes to Bryan and get my fairytale ending? The answer would be 'no' to both of those questions," Rachel added. "And it is a shame because both of those things actually happened. You just did not see them. See, you know more about the journey of my breakup than the journey to my proposal acceptance. I think it is fair to say that I was denied my on-camera happy ending."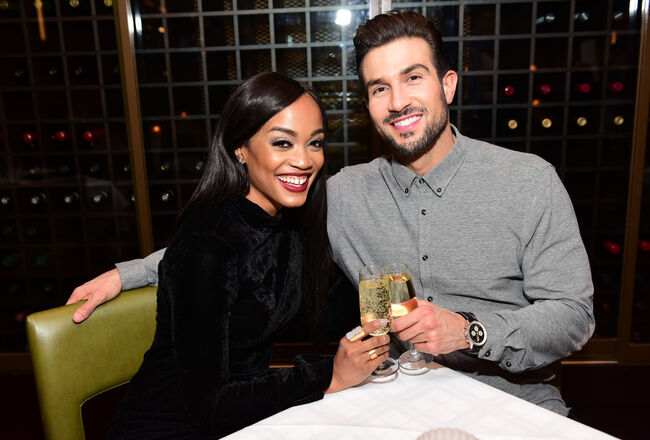 She continued: "Do I sound a little pissed off? Well that is because I am. Take a trip down memory lane to exactly, oh let's say one year ago. Becca did not sit on stage for three hours and watch the finale for the first time in front of a live audience. Becca did not have to deal with someone telling her she would live a mediocre life. Becca did not have to deal with being baited with real time questions about her emotions watching certain scenes. Nope, that was me. Let's just be honest, Becca did not have the finale that I had. There was no controversy and she was not put in a position to face any. She was protected and I was placed on display for three hours and labeled an angry black female. And there will always be that stigma attached to my finale because it has been said that when truth is blurred by misinformation, perception becomes reality and all is lost."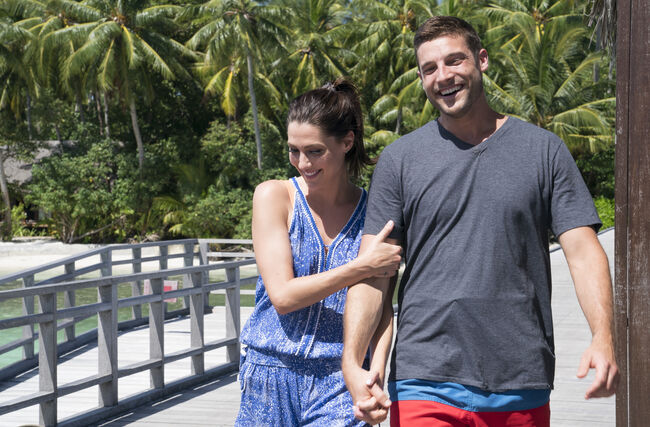 Rachel ended her post by reiterating that she didn't intend to have this recap take this direction, but she needed to express her feelings.
"So yes, the Bachelor franchise does believe in happy endings … some people get an on-camera happy ending, some people get on off-camera happy ending, and some people get both," she concluded. "For Becca, I truly hope she gets both. As for my happy ending, it was not demonstrated within the confines of your television screens, but I am living it every day in real life."
Rachel added that when it comes to her and Bryan's nuptials, she thinks ABC owes them an on-camera wedding.
"In regards to a future on-camera happy ending and whether or not I will get married on TV, I have no idea but they damn sure owe us one," she wrote.
😱

Ryan Seacrest
Ryan is quite simply one of the most influential, well-regarded, and well-known names in Hollywood. He is the quintessential Hollywood insider who always manages to have the biggest scoops and the most sought after access to top events and celebrities.
Read more