Bebe Rexha Gets Real About Vulnerable New Album, Reveals Marshmello Remix!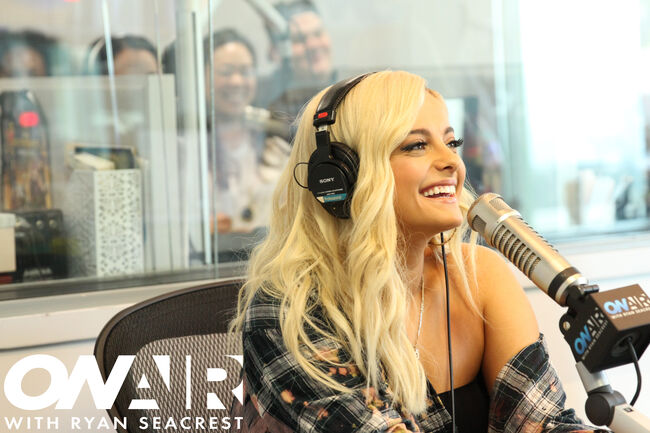 Bebe Rexha doesn't hold back. The "I Got You" songstress stopped by On Air With Ryan Seacrest on Wednesday, August 1, and shared the candid, real story behind hit new track "I'm a Mess" and also that an epic, sick, INSANE! Marshmello remix off new album Expectations is coming 🙌🏻
Tanya Rad and Ryan Seacrest also helped celebrate a mega moment for Bebe — the songstress and country duo Florida Georgia Line's massive crossover hit "Meant to Be" has broken a new record on Billboard's Hot country songs chart, remaining in the No. 1 spot for 35 weeks.
It's new track "I'm a Mess" that we have on repeat though, and for all the right reasons.
"Let's be real," Bebe shared. "We don't wake up everyday feeling perfect so I have my moments where I don't want to get up and just stay in bed and eat pizza and stuff so I wanted to write a real song because I feel like a lot of my fans are young females so I wanted to show them another side of pop music. It doesn't always have to necessarily be so glossy. I know we want to run away from our problems and everybody has their own issues, but I feel like being very honest with my lyrics, I get messages that are just so amazing. I can't tell you how many people tell me it saved their lives or they don't feel alone and … that's like the best feeling. You can have a hit that's like happy and that's great, but when it's something real it kind of feels like cool you know? When I put 'I'm a Mess' out I was like I'm either going to have people be like 'This girl is crazy, this is too dark' or people who are like 'I really feel this way.'"
In fact, her mom wasn't a fan of the song at first considering it was so real for Bebe. The singer shared with Ryan that she wrote the track with Grammy-nominated songwriter Justin Tranter after getting her heart broken and while not feeling good enough.
"I walk into the studio and I was just crying, like, literally mascara running and I was with another songwriter, Justin Tranter, and I felt so embarrassed," Bebe recalled. "I was like 'I'm so sorry, I'm a mess!' Because I didn't know what to say and he's like 'Perfect! That's the song' and I was like 'Um, ok?' and I was like 'My mom is going to hate this' so I texted it to my mom, 'Mom I wrote a song called 'I'm a Mess,' and she's like 'I already hate it.'"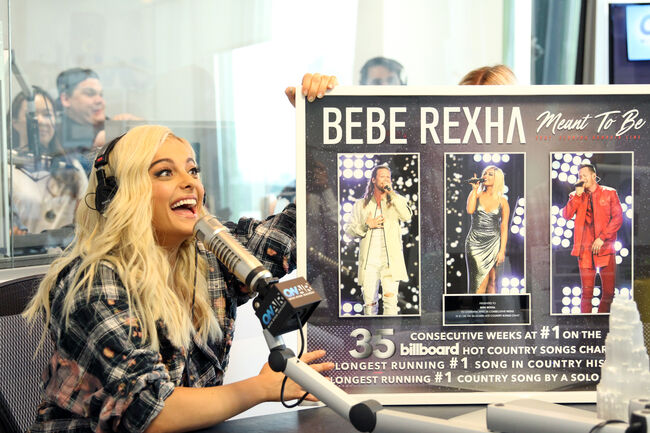 Mom jokes aside, Bebe is a solid believer in being able to laugh things off.
"I think in life, to get passed your insecurities, which we all have, with whatever — weight, this, that, blah, blah, blah, social media everyone looks perfect — I think you have to laugh at yourself to get passed it," she concluded.
The "In the Name of Love" singer left us with a major tease - she's collaborating with DJ Marshmello.
"By the way, Marshmello's doing like a dope version of [track 'Knees']," Bebe shared. "It's sick, it's really insane."
And by Tanya's face above, you can tell we cannot wait 🙌🏻
Watch back the full interview above and stream Bebe's new album Expectations out now.

Ryan Seacrest
Ryan is quite simply one of the most influential, well-regarded, and well-known names in Hollywood. He is the quintessential Hollywood insider who always manages to have the biggest scoops and the most sought after access to top events and celebrities.
Read more