Bebe Rexha Recalls Meeting Rihanna Pre-Fame Working at a Perfume Store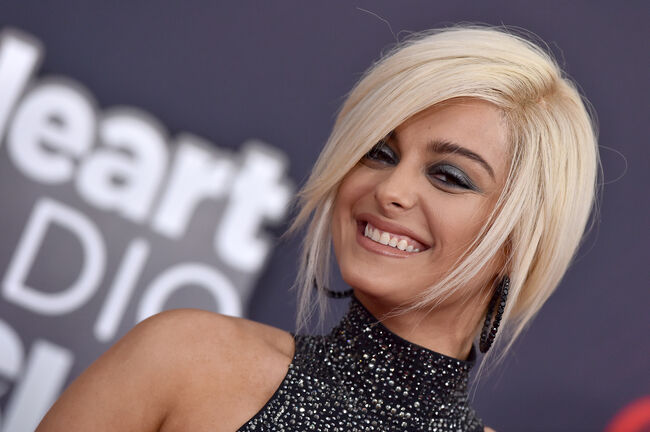 Bebe Rexha has come a long way since making her way to Hollywood. The "Meant to Be" songstress phoned into On Air With Ryan Seacrest on Monday, April 16, and recalled when she first started writing music and dished on her highly anticipated forthcoming album Expectations.
"I started first writing music seriously when I was like 17," Bebe shared with Ryan. "I got my first big hit with K-Pop in Japan and Korea … then I just never stopped. I didn't want to be a performer where you have to wait around for other songs and just look pretty, I wanted to say something and write my own music."
Bebe has written hit tracks for artists including Eminem and Rihanna, Selena Gomez, Iggy Azalea, Nick Jonas, Bella Thorne, Tinashe and more.
"I was 21, 22," she added of when she penned chart-topping hit "Monster" for Eminem and Rihanna. "I was selling perfume at a store for like rich women [at the time.] I actually wrote a song about this on my album and … then one day — it made up for everything — Rihanna walked in and … I couldn't breathe … I knew I had a dream about wanting to be in the music business but to have a song that she'd sing was just crazy. [My vocals are still] on the post hook."
Nowadays she's charting for singing her own hits, most recently "Meant to Be" with Florida Georgia Line. Her debut album Expectations drops on June 22 and she's excited for fans to finally hear it.
"I put a lot of hard work, blood, sweat and tears into this album," she concluded. "It's my first real release and I think everything I've done with G-Eazy, Eminem and all the collaborations and the writing it all makes sense as an artist … like this is who Bebe Rexha is."
Listen to the full interview above and catch Bebe on American Idol as well tonight on ABC at 8/7c.

Ryan Seacrest
Ryan is quite simply one of the most influential, well-regarded, and well-known names in Hollywood. He is the quintessential Hollywood insider who always manages to have the biggest scoops and the most sought after access to top events and celebrities.
Read more