Waiter Who Served Tanya, "Dr. W" on Their Date Dishes to Ryan
You can't make this stuff up. The waiter who served Tanya Rad and "Dr. W" on their most recent date called into On Air With Ryan Seacrest on Friday, June 15, and gave Ryan all the inside scoop.
It all happened after the waiter, Justin, recognized Tanya — and then "Dr. W!" — while serving them.
"I love him. I think he's great. I got great vibes," Justin told Ryan of the mysterious "Dr. W," whom Tanya has been casually dating for a couple weeks now after connecting via DM. "He was just a really good guy. Overall his vibes were great."
Tanya and "Dr. W" also have chemistry, according to Justin, pictured with Tanya below.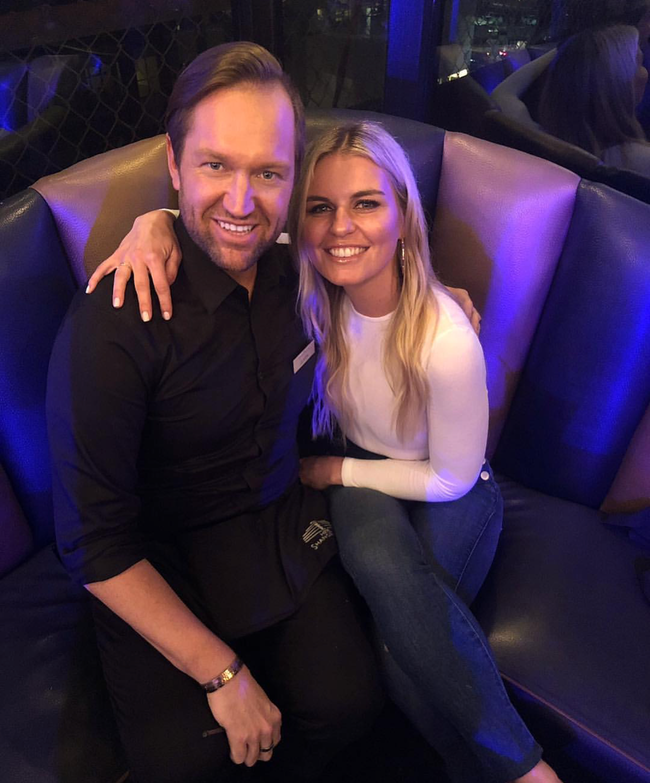 "There were a few times their hands were on each other and I didn't want to be that awkward guy … I had to walk by a few times [to not interrupt them]," Justin dished. "They were [holding hands]. I'm sorry, Tanya, but they were."
!!! Yes, that's HOLDING HANDS across the table for all you avid Tanya / "Dr. W" listeners !!!
"I felt bad because I didn't want to make it like [OMG!]" Justin hilariously added of recognizing our favorite (soon-to-be, maybe) new couple. "So I tried to be really cool and calm about it."
Same, Justin, same.
Also, in case you missed it, did you hear that "Dr. W" told Tanya that he told his mom about her?! Because in our minds, that's basically #dating.
Watch the videos above!

Ryan Seacrest
Ryan is quite simply one of the most influential, well-regarded, and well-known names in Hollywood. He is the quintessential Hollywood insider who always manages to have the biggest scoops and the most sought after access to top events and celebrities.
Read more