Ryan Gives Emotional Toast to Send Sisanie Off on Maternity Leave
Mom-oasas for all! On Friday, April 27, we sent Sisanie off on her maternity leave. With mimosas (and water!) in hand, Ryan and Sisanie each toasted each other during an emotional segment that left everyone in happy tears.
"Even though we, you and I, Sisanie, are around the same age, both cusp millennials, I can't help but feel like a father figure to all three of you, a much older brother — but not much — especially Sisanie though, a father figure at this time," Ryan told his co-host. "I want you to know how much joy and pride I have for you and your husband Michael as you're about to become parents for the first time. I know you will be amazing parents … I also know we will miss you while you are gone, but we will have comfort in knowing you are off making the world a better place by bringing two more of yous and Michaels into the world … we will do our best not to bug you … but there won't be a day we won't be thinking of you, especially between the hours of 6 and 9:58 [a.m.]."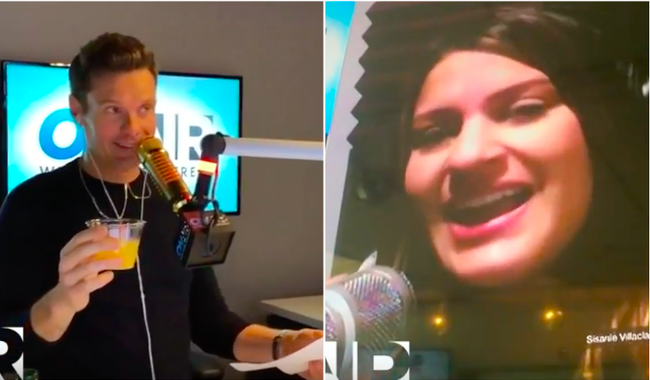 Sisanie, who has been broadcasting from her home studio the past week, then thanked Ryan and the rest of the on-air team, Tanya Rad and Patty Rodriguez.
"I just want to say a few things too. I want to thank all of you," Sis shared. "Tanya, she was one of the first people who knew about this and kept my secret but she's been like my biggest cheerleader everyday and Patty, you have given me so much mom advice. Like, real, legit mom advice. Maybe too much information some times but I'm so grateful."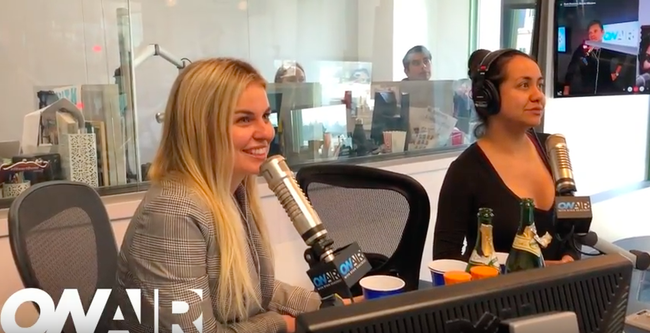 "And Ryan," she continued. "You couldn't have been more supportive throughout this whole process. I'm 34 and I think in the back of my head I always kind of worried about getting pregnant in this industry and I think that's why we waited so long after we got married and then obviously our journey, you know all about it, but when it all started happening you have been so supportive and I couldn't have asked for anything more. The way you treated me throughout this whole process it means a lot — really. Even these last few weeks when I said I have to work from home and you were like, 'No problem! We will get it setup. It's all good.' I just love you so much for everything and thank you so much you guys. I'm going to miss you. It's only going to be a few months but still."
While Sisanie is on maternity leave she won't be working, but we will still be checking in with her husband, Michael, and in honor of #HumpDayBumpDay have created a new segment called #StalkingSisanie! We will be following her and her journey as a new mom via stalking her social media and will update you weekly via #StalkingSisanie.
Congrats to our girl Sis and welcome to the world Twin A and Twin B, we're ready for you!

Ryan Seacrest
Ryan is quite simply one of the most influential, well-regarded, and well-known names in Hollywood. He is the quintessential Hollywood insider who always manages to have the biggest scoops and the most sought after access to top events and celebrities.
Read more