Gabrielle Union, Jessica Alba Dish on 'Kick-Ass' New Show 'L.A.'s Finest'
Kick-ass and ready to go! Gabrielle Union and Jessica Alba have teamed up for new series L.A.'s Finest. The fierce new show, which is available on Spectrum On Demand, is a spin-off of Union's Bad Boys II's character Syd and revolves around two female detectives who live very different lives but are at the top of their game. 
"Gab created the show," Alba shared with Ryan Seacrest on-air on Tuesday, May 14. "It is an action-packed show with sexy, awesome chicks who are grown and partnered up in L.A. We are detectives. We are keeping these street's safe and we are also trying to figure out our partnership and navigate through our own sorted paths," she added. "We both have these mysterious juicy backstories." 
Union portrays Sydney "Syd" Burnett, who was introduced taking down a drug cartel in Bad Boys II, and Alba portrays her partner, working mom Nancy McKenna.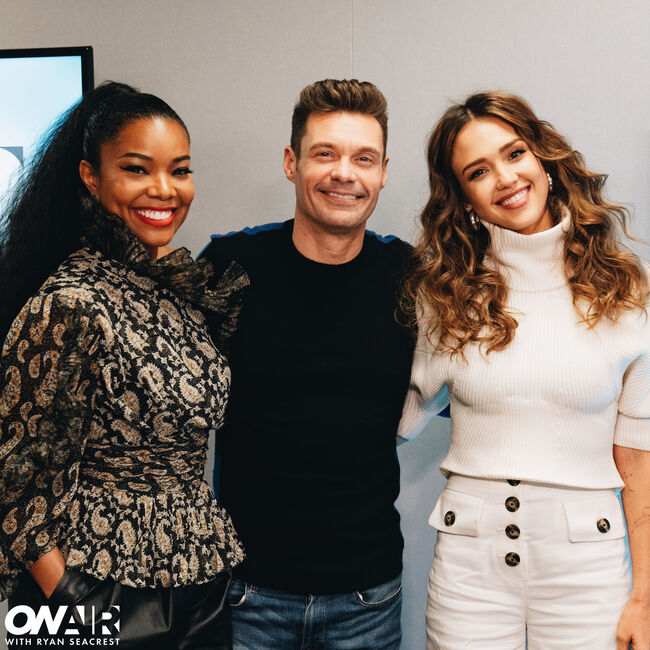 "Fortunately or unfortunately, depending on how you look at it, we have no idea where Syd came from, she just appears in Bad Boys II," Union explained of the show's premise. "We just know that she's Marcus' sister and she works for the DEA, but like how did she get to the DEA? Is she good at her job? Clearly not that well because her brother and her lover had to save her at the end … but, we didn't really learn that much about her so it left a lot of room to spin out this character into her own universe," she added. "And [we're] still giving you that Bad Boys, Jerry Bruckheimer explosion and funny and sexy, but we have our own separate mythology and we get to play in and around L.A."
The series is, of course, also backed by Bruckheimer and Union hilariously explained that while pitching the idea, alcohol was involved. 
"I'd let him have a cocktail or two and I'm like, 'Let me, um, pitch you a couple things...' And he just said 'Yes.' He jumped at the chance and he said, 'Who should we pair you up with?' And I said, 'Oh, honey, there's only one Jessica Alba!' Listen, Dark Angel, she's still giving you kick-ass, hot girl mogul energy and like please!"

Ryan Seacrest
Ryan is quite simply one of the most influential, well-regarded, and well-known names in Hollywood. He is the quintessential Hollywood insider who always manages to have the biggest scoops and the most sought after access to top events and celebrities.
Read more