Ryan Seacrest Introduces Sisanie, Tanya to Hilarious New Dance Move
He might not be the best dancer, but boy do we love him 😂. Ahead of Lizzo coming in-studio on Wednesday, April 10, Ryan Seacrest tested out his dance moves after Ry, Sisanie and Tanya Rad got talking about dancing in da club. 
"I don't like dance like Jennifer Lopez dances … she can really move … I just sort of — I might get on my feet — and go 'Oh!' Or I'll like rock back and sit down quickly," Ryan explained, showing off his moves much to Sisanie, Tanya Rad and now your amusement 😂
"What is this paw thing you're doing?" Sisanie jokingly responded before Ryan then debuted our new fave dance move.
"What is this move? What is this like 'Thriller' [dance move]?" Sisanie exclaimed after Ryan got into the groove.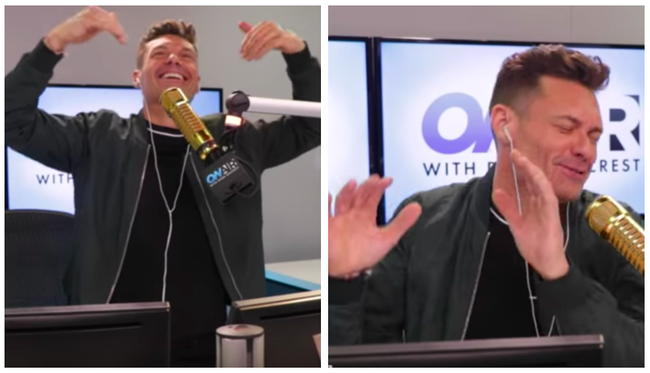 "It's like close your eyes and the lyric hits you in the face like, 'Oh! Such a good lyric -- right in the eyes! Boom!'" Ryan hilariously explained. "... The 'blinding lyric': So hot the lyrics just catch you in the eye."
Watch back the funny on-air moment in the video above and click here to catch Lizzo's interview with Ryan Seacrest! 

Ryan Seacrest
Ryan is quite simply one of the most influential, well-regarded, and well-known names in Hollywood. He is the quintessential Hollywood insider who always manages to have the biggest scoops and the most sought after access to top events and celebrities.
Read more