Rami Malek's Oscars Shoutout to Girlfriend Lucy Boynton Will Melt You
We're not crying, you're crying! Rami Malek adorably acknowledged his costar and IRL girlfriend Lucy Boynton while accepting the award for Best Actor at the 2019 Oscars on Sunday, February 24. 
The couple met on the set of Bohemian Rhapsody. Boynton portrayed Mary Austin, Freddy Mercury's fiancée, in the film.
Malek's big win also makes him the first-ever Arab American to win the award.
During his acceptance speech, the actor thanked Fox for believing in him, before acknowledging his family and girlfriend. 
"I may not have been the obvious choice, but I guess it worked out," Malek said. "Everyone who believed in me. It's something I will treasure for the rest of my life. … We made a film about a gay man who was an immigrant, who lived his life apologetically … It's proof we we're looking for a story like this."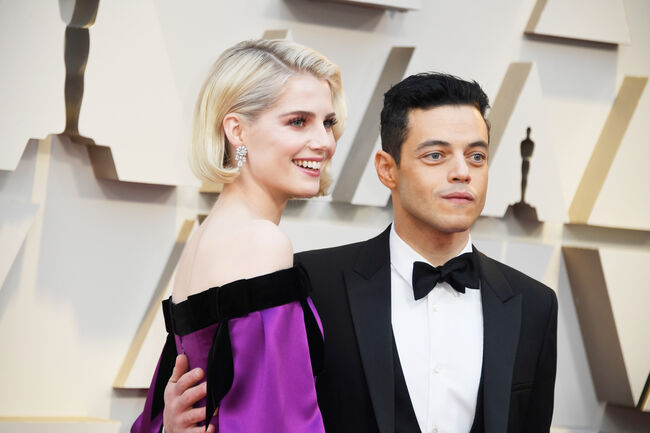 Malek went on to thank his parents as well, acknowledging his mother and late father.
"Oh my god, my mom is in here somewhere. Oh, I love you, lady!" he exclaimed while holding the statue. "You know, my dad didn't get to see me do any of this, but I think he's looking down on me right now. This is a monumental moment."
He then gushed over his ladylove.
"Lucy Boynton, you're the heart of this film," he adorably told the actress in the audience. "You are beyond immensely talented. You have captured my heart. Thank you so much."
So. Many. Awws!

Ryan Seacrest
Ryan is quite simply one of the most influential, well-regarded, and well-known names in Hollywood. He is the quintessential Hollywood insider who always manages to have the biggest scoops and the most sought after access to top events and celebrities.
Read more