Sisanie Celebrates Wedding Anniversary, Tests Her Husband On Vows He Took
Congrats to Sisanie and her husband Michael! The couple celebrated their fifth wedding anniversary on Friday, January 18. In honor of the day, Sis shared her never-before-seen wedding video highlight reel on her Instagram.
"Today we celebrate 5 years of marriage!" Sis shared on Instagram. "The best decision I ever made was going on that blind date with you 10 years ago... Happy Anniversary Babe! I love you ❤️." (Click here to watch the video)
Sis reminded Ryan Seacrest on-air that she met her now-husband back in 2009.
"As the doors are opening for me to walk down the aisle," she recalled of her wedding day. "I realize I don't have my vows with me so … I'm just so nervous. I'm like, the first thing I say to Michael, when I see him at the top of the stairs, I'm like 'I don't have my vows! I don't have our vows! What do I do? I don't have the vows!' Like freaking out and then the officiant is like 'I have a copy of your vows right here, it's fine,'" Sis continued, playing a portion of the wedding video for Ryan.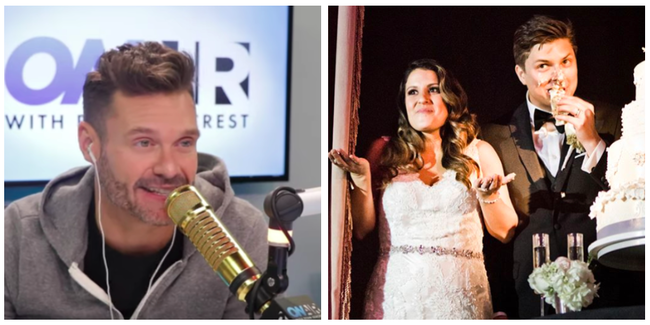 "Michael did make a commitment to you," Ryan said after listening back to the magical day. "He did say he'd let you keep up with the Kardashians."
So in true Ryan fashion, we got Sisanie's husband on the phone and quizzed him to see if he truly followed through with that vow and has been Keeping Up with the famous reality family.
Watch back the video above to find out the quiz Ryan made Michael take and to see how he did!

Ryan Seacrest
Ryan is quite simply one of the most influential, well-regarded, and well-known names in Hollywood. He is the quintessential Hollywood insider who always manages to have the biggest scoops and the most sought after access to top events and celebrities.
Read more