Ryan Invites Jared Goff's Roomie to Stay at His House for Super Bowl
We have Patrick! (That will never get old.) Ryan Seacrest caught up with our iHeartRadio colleague Patrick on Tuesday, January 15, to get the latest intel on the Los Angeles Rams. Patrick is roomies with Rams QB Jared Goff and the team is just one game away from Super Bowl potential after landing a spot in the NFC Championships.
"His mindset is always the same," Patrick assured Ryan Seacrest after the Rams took the win against the Cowboys. "He's been watching a lot of film."
The buddies did enjoy a post-game treat, with Patrick revealing the superstar athlete grabbed In-N-Out burger after the game.
"I just thought today like 'Wow! They're in the NFC Championship game.' How crazy is it that it's one game away from the Super Bowl?"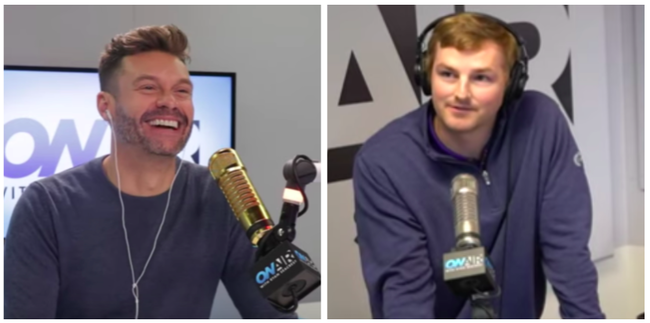 Speaking of the Super Bowl, it's in Atlanta, Georgia, this year, which is where Ryan's from!
"Do you need a room in Atlanta? Because my parents live there," Ryan told Patrick. "We'd be happy to take you and Jared."
Watch back the on-air moment in the video above! Who are you rooting for the Super Bowl?

Ryan Seacrest
Ryan is quite simply one of the most influential, well-regarded, and well-known names in Hollywood. He is the quintessential Hollywood insider who always manages to have the biggest scoops and the most sought after access to top events and celebrities.
Read more