Tanya Hilariously Recalls Hawaii Plane Flight Convo With Stranger
Tanya Rad is back on the mainland 🤙 Ryan Seacrest and Sisanie couldn't contain their laughter when Tanya recalled her trip to Maui on-air on Tuesday, November 6. Tanya went on the girls trip to celebrate her friend Becca Tilley's 30th birthday and while she didn't bring back any stories that were too wild — LOL, her highlight was making a deli meat sandwich — she hilariously recalled sitting next to a local man on the nearly 6-hour flight there.
"I was on my flight over there and I was reading that DeVon Franklin book, it's called The Truth About Men, and I was sitting next to a Hawaiian local and he kind of looked at my book and was like 'I'm a dude, like, talk to me,'" Tanya recalled. "… So he was asking me about the book and I said, 'It says every man has a dog in them and you have to train the dog' … [and we ended up talking] for four and a half hours! … He was telling me he has a girlfriend, he's been dating her for five years, and he was telling me the mentality of a dude."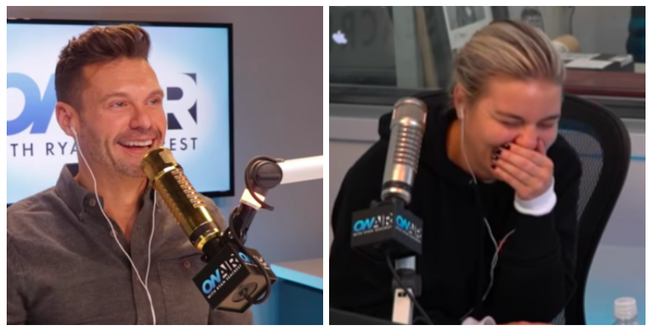 Emphasis on "dude" because Tanya then attempted to mimic the surfer brah tone.
In her best Maui voice, Tanya explained that her seat mate confirmed that there are "two kinds of dudes out there."
"One is a pouncer, but there comes a point where you want something more stable so you can control it," Tanya relayed. "And then it sidetracked into all the history about the island and the sugarcane — I learned so much from this man in four hours!"
Watch back the LOL on-air moment in the video above and to find out what Tanya shared with him too -- and also how those "gatorades" worked!

Ryan Seacrest
Ryan is quite simply one of the most influential, well-regarded, and well-known names in Hollywood. He is the quintessential Hollywood insider who always manages to have the biggest scoops and the most sought after access to top events and celebrities.
Read more