Spiritual Success Coach DeVon Franklin Reveals Why Men Cheat and More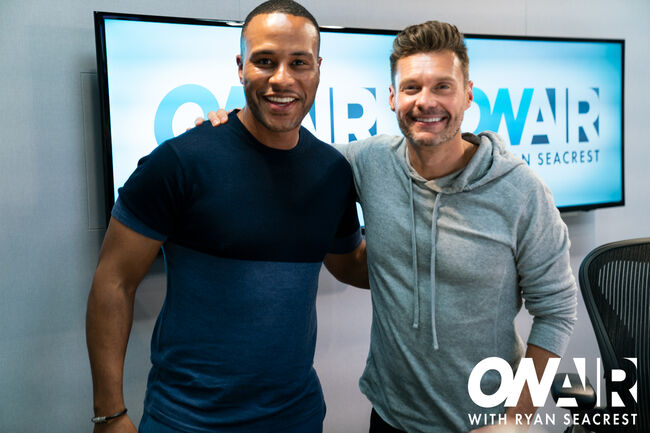 DeVon Franklin is back! The bestselling author, spiritual success coach and producer of box office hits Miracles from Heaven and The Star, stopped by On Air With Ryan Seacrest on Wednesday, August 1, to dish about his highly anticipated forthcoming new book The Truth About Men.
Franklin's previously released New York Times bestseller, The Wait, written with his wife, award-winning actress Meagan Good, and Produced By Faith. He's also the man responsible for one of Ryan's favorite quotes included in Oprah's book: "You are in control of two things: How we prepare for what might happen and how we respond to what just happened."
DeVon, who explained again that he lives a life of realizing the only thing you can truly manage is your response, is working on new book The Truth About Men, which drops February 5.
"This is a book that interestingly enough has been a long time in the making because, you know, being a man and realizing that no matter how committed I may want to be, there's just issues that I deal with and I know that other men deal with," DeVon shared. "So last fall after the Commandments came out … I told [Maria Shriver during an interview] off the cuff about this idea with the book … and she's like 'You've got to write that now!' And I was like 'No, no, I can't write another book — I just wrote a book!' But because there's so much going on in the world about men, I thought it was time to write it."
DeVon continued that the idea behind the book is that every man deals with lust and every man deals with love.
"In the book, I talk about lust operates like an untrained dog in men," he explained. "And love is the master. So, as men, in order to get control and have success we have to master our lust because when we see so many challenges that are happening in the world [Times Up, the Me Too movement], I believe it's because men have given themselves over to lust. Lust for women, lust for money, lust for power, lust for sex, and when we learn to master those things with love for self, love for our community, love for women in our lives, love for family — when we put love in charge, we win."
The Oprah-approved self-described "bootleg preacher" added that he wanted to write the book to "show men how to do it" and also to bring women into the conversation.
"Many women don't realize sometimes you're not dealing with the master in a man, you're dealing with the dog in a man," DeVon said. "Now are men dogs? Absolutely not. But, can we act like one? Yes, we can. And so when I'm talking about this I'm not pointing the finger, I'm saying me too. When I got married and all of a sudden I had these lustful thoughts I'm like 'Wait a minute, I'm committed, what's going on here?' So I wanted to write this book about the truth, that we all deal with it, but we don't have to give ourselves over to it."
So why do men cheat? According to DeVon it's all about "appetite."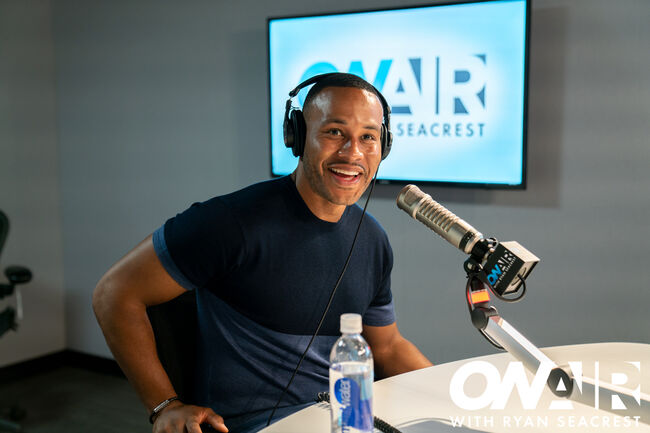 "There's a chapter in the book that I call 'The One You Feed' so if you feed the dog, or you feed the master, whoever you feed is going to grow, and in our dating life most of the time men are taught to feed the dog. 'Eat whatever you want.' So the dog is selfish," DeVon shared. "It only wants what it wants when it wants it. The master love is selfless — it's all about the greater good. But in dating, what do we do? Men are taught get as much as you can while you can get it and then all of a sudden when you get married, if you haven't gone through a process to curve your appetite, when you get married, you still have that hunger."
Listen back to the full interview above to find out more, including what DeVon told Tanya Rad when she asked how to know if you're dating "the dog" or "the master" and when to let go …

Ryan Seacrest
Ryan is quite simply one of the most influential, well-regarded, and well-known names in Hollywood. He is the quintessential Hollywood insider who always manages to have the biggest scoops and the most sought after access to top events and celebrities.
Read more