Sisanie: My Husband Doesn't Think We Should Rage This Halloween!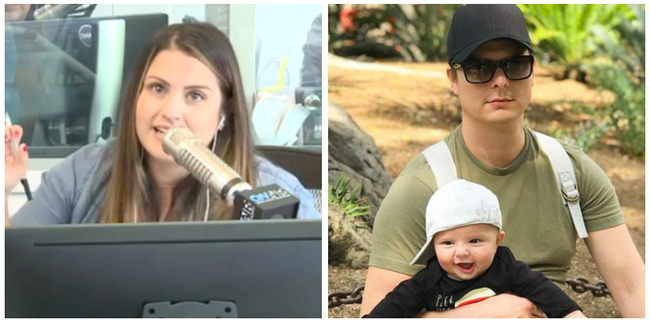 To rage or not, that is the question for new mom Sisanie and her husband Michael. Sis shared on-air that she and her hubby got into a debate over throwing a Halloween party this year. The couple welcomed 5-month-old twins Aiza and Maxon this past May and Michael thinks they should slow down with the ragers.
"Yesterday I'm so excited for Michael to get home for work because I'm like 'Look what I made!' I had this really cool flyer, invitation thing to send out to all of our friends and I had this list of like 65 people I wanted to invite to our Halloween party," Sisanie recalled. "And he was like 'This is not what I had in mind for a Halloween party' And I'm like 'What are you talking about!' And he's like 'I thought it would just be our family and our nephews and nieces' and I'm like 'What?!' And he's like 'Sisanie we have babies ….'"
So, hold up! Is Michael suggesting that they're no longer fun now that they're parents?! Not exactly, but he's still torn on throwing a full-fledged Halloween party.
"He's definitely proposing that we have more family-orientated get togethers," Sis added. "Which I'm all for, but I think you need to have a balance."
Ryan then suggested that Sisanie should be able to pull the "nine months" card.
"Listen, you carried those babies for nine months you should be able to have a really fun throw-down halloween party," he concluded.
Watch back the on-air moment above and sound off in the comments: What do you think Sisanie should do?

Ryan Seacrest
Ryan is quite simply one of the most influential, well-regarded, and well-known names in Hollywood. He is the quintessential Hollywood insider who always manages to have the biggest scoops and the most sought after access to top events and celebrities.
Read more