Sisanie Hilariously Teases There's Someone Famous In Her Twin Class
Sisanie has officially started twin class with her husband Michael and to prepare for making new friends, she did a little digging once she got the contact sheet 😂
The mom of twins Aiza and Maxon explained to Ryan Seacrest on-air that the class is intended for parents to bond with their babies while learning parenting tools and also meet fellow twin parents in their community.
"So I googled everyone," Sisanie divulged. "There's this one girl that does a nutrition blog and I was like 'Oh, well she's cute!' And then there's this other woman that I don't want to say her name, but she's married to a very famous musician," she teased. "But that's all I'm going to say."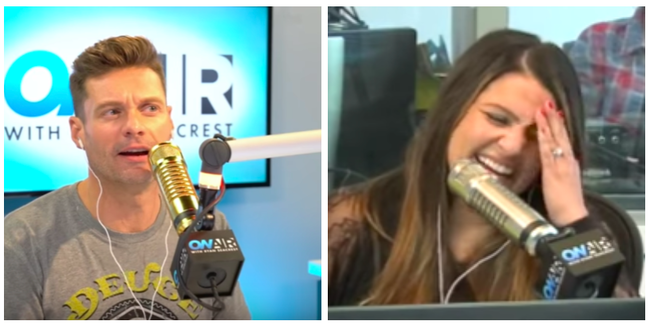 Of course Ryan, Tanya and Patty then started to guess — throwing out all kinds of names, including a bevy who don't even have twins. Sisanie then gave us another clue: they've performed on Live! With Kelly and Ryan before.
"I wanted to see who was going to be in the class and what I could find out because, not that I have a hard time, but as an adult making friends is weird," she added. "I'm a little introverted when I meet new people or I'm in a public place. I get kind of closed off."
As Ryan continued to throw out names — Beyoncé, Celine Dion — Sis reminded him that Aiza and Maxon are only 5 months.
Watch the LOL moment in the video above and, in case you missed it, Sisanie ended up not even having the right band in mind! 😂😂😂

Ryan Seacrest
Ryan is quite simply one of the most influential, well-regarded, and well-known names in Hollywood. He is the quintessential Hollywood insider who always manages to have the biggest scoops and the most sought after access to top events and celebrities.
Read more