Tanya Rad Shares How She Survived Her "Horrendous" Early Twenties
Tanya Rad might be our ray of sunshine, but even she's had some cloudy days. In the latest "Today With Tanya," our girl answered some of your questions, including how she navigated her early twenties, which, by the way, weren't easy.
"My early twenties were horrendous," Tanya admits. "I feel like that's when you're graduating college and I feel like that's almost like the hardest part in your life because when you're in school, you're world is just kind of going in a certain direction and when you graduate, you're supposed to just know what to do and where to go and it's like a total nightmare."
In Tanya's case, she was left without a job.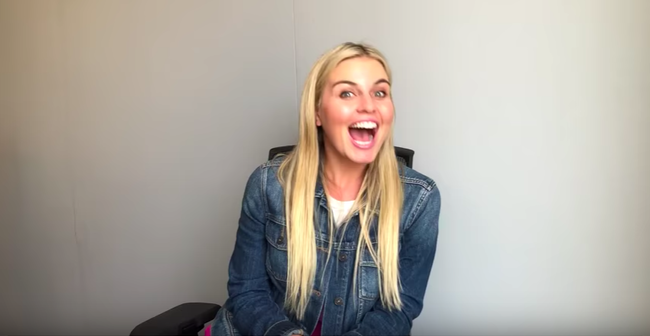 "I was let go from my first job ever because the company was downsizing so I was graduating with no job so I had to come back home and I couldn't find a job to save my life so I had to re-enroll into community college," she continued. "So I could intern for free! So I was basically paying money to work 12 hours for free, but it was the only way I could get my foot in the door … and ultimately one of the internships was Valentine In the Morning here at iHeart and I obviously never left."
Tanya clearly found her place in the work force but she admits it wasn't easy, but that you too should never give up.
"Sometimes it sucks and you're going to think you're going backwards," she concluded. "But I think that all that stuff is a building block. Just know that every setback is a setup for a comeback."
Listen to the full video above to find out more, including what Tanya Rad's mentor told her early on in her career that she never forgot.

Ryan Seacrest
Ryan is quite simply one of the most influential, well-regarded, and well-known names in Hollywood. He is the quintessential Hollywood insider who always manages to have the biggest scoops and the most sought after access to top events and celebrities.
Read more