Sisanie Admits She Gets "Overwhelmed" and More in Candid New Mom Q+A
Milk -- and chaos! New mom Sisanie answered all your questions in a candid Q+A on Instagram and adorably showed what it's really like at home with 5-month-old twins Aiza and Maxon.
"A lot of people think that Maxon looks like Micheal and Aiza looks like me," Sis shared in the video above, revealing that yes, things can get out of hand.
"Yes, I do feel overwhelmed a lot of the time," she continued when asked by a follower. "I think a lot of new moms do. I don't think you have to have twins to feel overwhelmed."
Her secret? Making it into a song (LOL) and two of her favorite new mom helpers -- the Jolly Jumper and Skip Hop.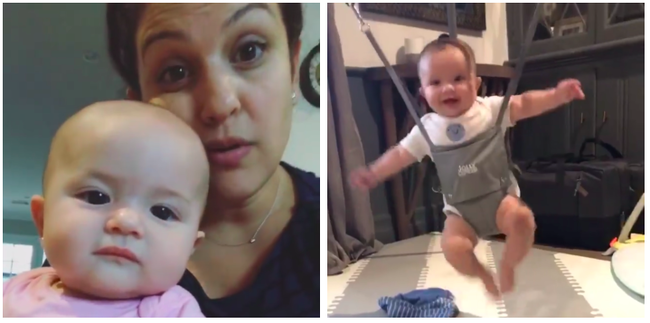 The biggest question though? Will Sisanie have more kids?!
"No," Sisanie answered. "But you never know because look at this face [Aiza]" she gushed. "How could you say no to a face like this?"
Sisanie also shared that Maxon is sleeping through the night, but her party girl Aiza.
"I was debating how much I was going to share," Sisanie added. "But I figured I share everything else with you guys -- it's never a dull moment!"
Watch back the video above for more, including to find out how Sis transitioned the twins to the nursery and more.

Ryan Seacrest
Ryan is quite simply one of the most influential, well-regarded, and well-known names in Hollywood. He is the quintessential Hollywood insider who always manages to have the biggest scoops and the most sought after access to top events and celebrities.
Read more