Jennifer Love Hewitt Hilariously Seeks Out the Real "Dr. W" Story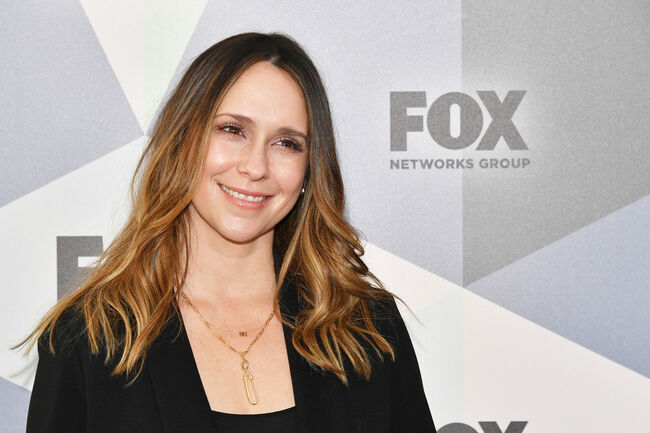 Only in LA would you share the same spray tanner as Jennifer Love Hewitt 😂 The 9-1-1 star phoned into On Air With Ryan Seacrest and proved she's a dedicated OAWRS listener by demanding an update on what really happened with Tanya Rad's "Dr. W."
"I was getting spray tanned before the iHeartRadio Music Festival and Crystal who spray tans me, shoutout to Cheeky Tans, was just talking to me about work and she goes 'Do you know who listens and actually was asking me if I could give her some insight was Jennifer Love Hewitt!'" Tanya explained to Ryan on-air of her connection to Hewitt. "I was like OMG I'm fan-girling so hard that Jennifer Love Hewitt actually knows who I am," Tanya added. "I'm fully naked, she's spray tanning me and I give her all the details to give to Jennifer Love Hewitt because I was like, 'Girl, I can't even handle this.'"
Hewitt then popped on the line.
"I love you guys so much, this is making my whole day," she gushed. "I wanted to know everything [about Dr. W] — seriously! I love you guys so much I'm obsessed with Ryan's Roses," she added, revealing that she'll be late or get her kids out of the car quicker so that she can listen to the drama unfold. "Maybe that's not good parenting."
So, what did really happen with Dr. W?
"The headline, first of all, Jennifer, we can talk offline, but the headline is there was a big past there that wasn't translating into a fruitful future," Tanya explained of their demise.
While Tanya didn't divulge too much, she promised she'd give JHL the full run-down off-air.
"I need more information," Hewitt joked.
Aside from tuning in to the show each morning, Hewitt's been busy shooting Fox's 9-1-1, where she plays Maddie, the estranged sister of firefighter Buck (Oliver Stark), who flees an abusive marriage and moves to Los Angeles hoping for a fresh start as a 9-1-1 operator.
"It's so scary, isn't it? It freaks me out. It's really creepy," Hewitt said of the Final Destination-like series. "It's truly incredible and the thing I was most fascinated by … was the thing I never thought of was they get hung up on," she added of real-life 9-1-1 operators. "They're in the heart of this situation and dealing with these people who are in these extraordinary circumstances and the second hope arrives the line goes dead and so they never know how did it end? Is that person OK? Did that person make it? Did they jump off that ledge? … They never get closure."
Listen back to the full interview above for more and catch JLH in 9-1-1 on FOX Mondays at 9 p.m.

Ryan Seacrest
Ryan is quite simply one of the most influential, well-regarded, and well-known names in Hollywood. He is the quintessential Hollywood insider who always manages to have the biggest scoops and the most sought after access to top events and celebrities.
Read more