Sisanie Tells Hilarious Baby Name Story That Involves "Satan"
We're definitely glad Sisanie and her husband, Michael, settled on Aiza and Maxon, because one of the twins could have been named Satan 😂
Sisanie revealed on-air after Ryan Seacrest and Tanya were talking baby names that she loved the name Zayden, but her mom couldn't pronounce it correctly.
"Michael didn't like any of my names I had for years," Sisanie shared. "I really like the name Zayden and we ruled out Zayden because we told my mom and she's like 'Oh! Satan!' And I'm like, 'No, it's Zayden.' And she's like 'Satan!' And I'm like 'Oh, that's not going to work.'"
Jokes aside, Ryan also likes some unique names — he teased he likes city names like Milwaukee — and also the name Sienna.
"We have people who call in and go 'Oh that would make a great baby name we should remember that' but I don't write them all down," Ryan added. "I love city names like Milwaukee … I love Sienna … how great does Sienna sound and it's a place in Italy. Is it weird that I'm associating a potential name of my kids at some point in my life with a city in which I like to eat pasta?"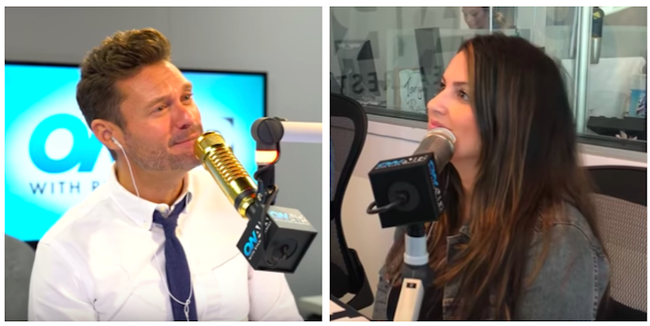 While he might not have a full-running list, our girl Tanya Rad sure does!
"For girls, the top contender and the one I will probably use is Grace," she shared. "I love the meaning of grace. I love the name, I think it's just beautiful. I feel like it's perfect. The backup would be Faith and next up was a listener [who recommended] Nevaeh, which is heaven backwards."
As for boys, Tanya likes Sasha or Bronko, after her father.
And you know you have a running names list, too!
Watch back the funny on-air moment above.

Ryan Seacrest
Ryan is quite simply one of the most influential, well-regarded, and well-known names in Hollywood. He is the quintessential Hollywood insider who always manages to have the biggest scoops and the most sought after access to top events and celebrities.
Read more