Demi Lovato's Mom Delivers Important PSA: "Opioids Are Killing Our Kids"
Demi Lovato's mom Dianna de la Garza is opening up in a candid interview about her daughter's near-death overdose and issuing an important PSA about drug use.
The songstress' mom recalled to Newsmax TV the terrifying day she received the call that Lovato had been rushed to the hospital.
"It's still a really difficult thing to talk about," she said during Tuesday's on-camera interview. "I literally start to shake a little bit when I start to remember what happened that day."
De la Garza said she was receiving numerous text messages regarding Lovato but that she didn't know what was going on until she received a call from Lovato's assistant.
"I was in shock. I didn't know what to say. It was just something that I never, ever expected to hear, as a parent, about any of my kids," she continued, adding she knew it wasn't good when she learned that Lovato was conscious but not speaking.
"I knew at that point that we were in trouble," she recalled. "… We got there as quickly as we could," de la Garza said. "Dallas and Madison and I jumped out of the car at the emergency room and ran into the emergency room to be by her side. She just didn't look good — at all. She was in bad shape. But I said to her, 'Demi, I'm here. I love you.' And at that point she said back to me, 'I love you, too.'
Lovato's mom said that she prayed and prayed and prayed and never gave up hope.
"From that point on, I never allowed myself to ever think that things weren't going to be OK," she continued of her faith. "I prayed, of course, all the way to the hospital, and my faith is strong. I think that was one of things that got me through the next couple of days when she was in critical condition. We just didn't know for two days if she was going to make it or not."
She also thanked Lovato's fans and the rest of the world's well-wishes.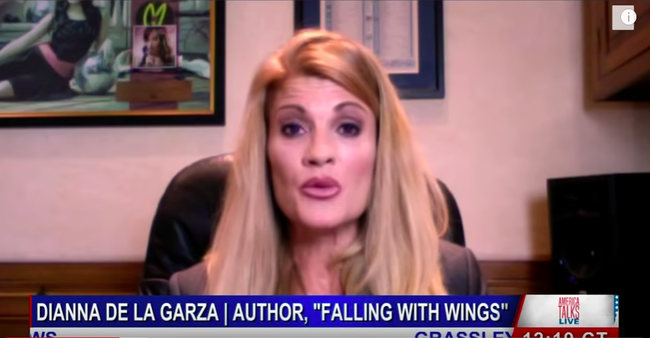 "I just feel like the reason she's alive today is because of the millions of prayers that went up that day when everybody found out what was happening," she said. "I don't think she would be here if it hadn't been for those prayers and the good doctors and Cedars-Sinai. They were the best. I couldn't have asked for a better team of people to save her life."
Lovato, who spent more than a week in the hospital, is now on the mend in rehab, with a long road of recovery ahead of her.
"She's happy. She's healthy. She's working on her sobriety, and she's getting the help she needs," her mom shared. "That in itself encourages me about her future and about the future of our family."
De la Garza concluded that she did the interview with the approval of her daughter and to offer an important PSA.
"You don't see it coming, and that's the scary thing," she said. "The opioid crisis in America is at an epidemic level, and people don't understand that until they start researching it...After this happened, I started researching and looking into how opioids are killing our kids. It's happening, I think, it's every 15 minutes someone dies of an overdose. It's not just the kids, either—it's grown-ups. It's mothers. It's fathers. … It's something that, if it has not touched your family's life right now, before this gets any better, it has every chance of doing that," she said. "So thank you for helping me speak out. I want to do whatever I can in this fight and fight with whoever will help."

Ryan Seacrest
Ryan is quite simply one of the most influential, well-regarded, and well-known names in Hollywood. He is the quintessential Hollywood insider who always manages to have the biggest scoops and the most sought after access to top events and celebrities.
Read more