Selena Gomez Breaks Silence on Demi Lovato's Overdose, Reveals New Music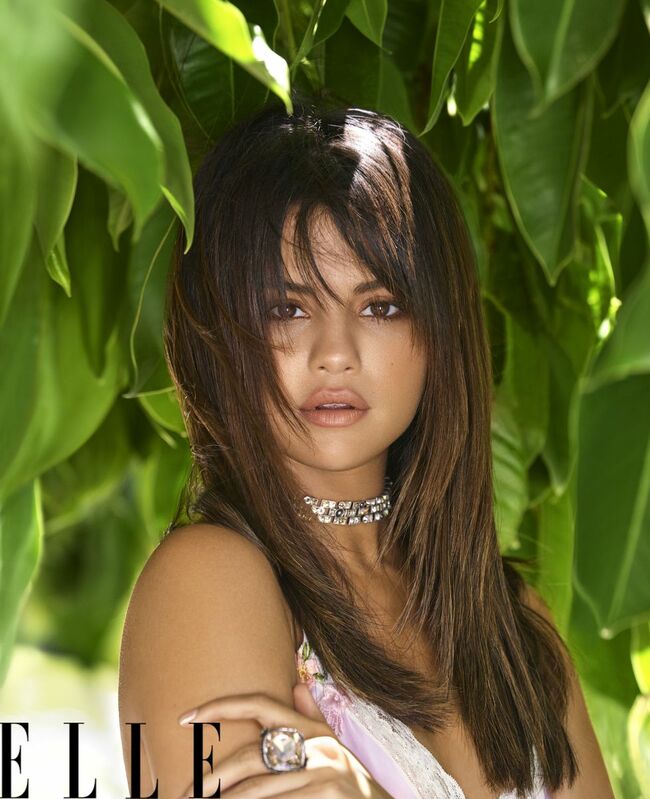 Selena Gomez will always have Barney & Friends costar Demi Lovato's back. The "Back To You" songstress talked candidly to Elle magazine about everything from Lovato's overdose to why she's moved out of Los Angeles, her new music and more.
Gomez's interview with the magazine took place just six days after Lovato relapsed and overdosed, landing in the hospital for nearly a week. Following the incident, Lovato released a statement that she's working on overcoming her addiction. ("I want to thank God for keeping me alive and well," she wrote at the time. "To my fans, I am forever grateful for all of your love and support throughout this past week and beyond.")
Gomez didn't want to discuss Lovato's relapse in detail, but did get emotional.
"All I'm saying is, I reached out personally," Gomez told Elle. "I didn't do a public thing. I didn't want to. I…I love her. I've known her since I was seven. So…it's…that's what I'll say."
The songstress was more vocal when it came to discussing her new album and removing herself from Los Angeles.
"It's been such a release," Gomez said of relocating to Orange County. "L.A.'s just gotten really claustrophobic for me. I can't do any of the things I do here in L.A. It's just impossible."
"I think everything in my life is being majorly downsized, in a very good way," she continued of selling her LA homes. "I'm going back to simplicity. That's always who I've been. It's not me saying, 'I feel the best I've ever felt.' It's me saying, 'I'm exactly where I am. And I'm so happy I'm in this place.' It's a lot of self-discovery. From 20 to 26? Oh my gosh. I feel like a totally different person."
She's also since removed herself from the internet — and doesn't even have the password to her own Instagram account, which boasts 142 million followers.
"I'm not on the internet," she told Elle. "I haven't been on the internet in months. I don't have my password for Instagram. I have no apps on my phone, no photo editing apps. I have Peak, a brain game."
Gomez, who explained her friend's have access to her Instagram account for when she posts, added: "The reason why is, it's not real to me. I know my voice is very prominent, but I'm not careless with it. I'm selective. As far as my personal life, someone sees me having a glass of wine? I could give two s—ts. I'm not trying to hide. That's my life. I'm living it the way I want to live it. But it's about making a conscious effort — if I can have a moment to be with my friends, I'll take that time. So I don't have any of it. I had to make that decision."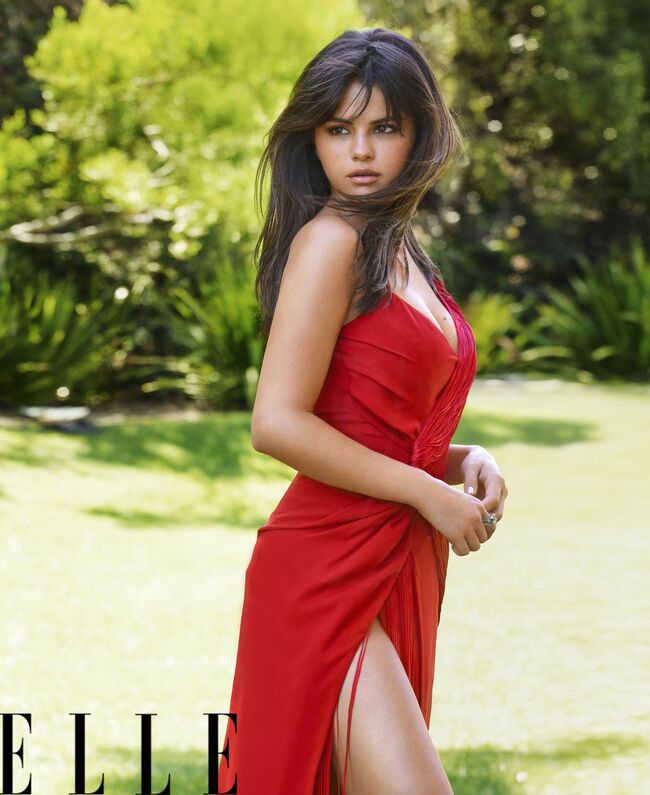 She is, however, itching to dish on her forthcoming new album, which she's been busy working on for the past year and told Elle the sound is "funky" and totally new for her.
Gomez ended up playing a new track for Elle and, thankfully for us, writer Mickey Rapkin shared some tidbits, revealing the track shares just where Gomez is.
"She sings about cutting a man out of her life after '1,460 days' and 'cleaning my slate,'" Rapkin dishes. "'Without you,' she sings, 'I don't overthink it.' The hook goes something like this: 'I'm drunk and I might as well tell you, Get you ooh ooh ooh out of my head now.'"
Gomez also dished on a track called "Flawless."
"Meaning through all your imperfections, you're flawless,'" she explained of the song. "You're not striving. It's me encouraging a younger version of myself. Even when you're imperfect, even when you're feeling worthless, you are flawless. It's a song I'm going to sing for the rest of my life."
We officially can't wait to hear the new album. Click here to read the full Elle interview.
Photos: Elle / MARIANO VIVANCO

Ryan Seacrest
Ryan is quite simply one of the most influential, well-regarded, and well-known names in Hollywood. He is the quintessential Hollywood insider who always manages to have the biggest scoops and the most sought after access to top events and celebrities.
Read more