Kristen Bell Reveals the Pick-Up Line Dax Shepard Used
Forever one of our favorite couples. During an Instagram Q&A on Thursday, July 12, Kristen Bell recalled how she met now-husband Dax Shepard — and the embarrassingly amazing pick-up line he used.
According to the actress, it all happened at a mutual friend's birthday party back in 2007.
"How did you and Dax meet?" a fan asked. "At a birthday dinner for a mutual friend. But there weren't any sparks. 2 weeks later I saw him at a hockey game and he asked for the gum in my mouth and I was like, HELLO…"
She then divulged the pick-up line he used.
"Truly, his first text to me was: 'Hi. My name is Dax. I violated your privacy and got your number from Shauna. How do you feel about that?'" Bell shared. "And I thought…what the hell?? This kid is sassy."
Clearly, Bell was into it and the rest is history. The couple, who are parents to daughters Delta and Lincoln, tied the knot at a Beverly Hills courthouse and have been keeping it real ever since.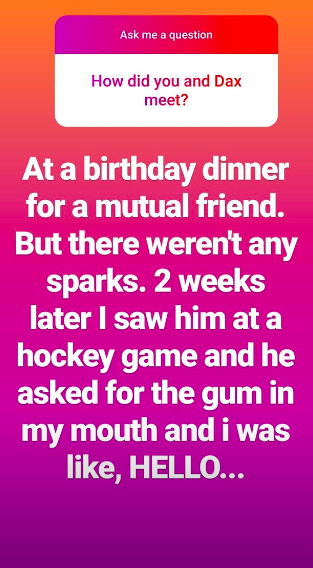 When another fan asked how often they fight, Bell admitted they disagree often but only truly fight every couple of months.
"We go to therapy," she added when asked how the couple stays strong and happy. "We respect each others differences and don't expect the other person to change."
❤️

Ryan Seacrest
Ryan is quite simply one of the most influential, well-regarded, and well-known names in Hollywood. He is the quintessential Hollywood insider who always manages to have the biggest scoops and the most sought after access to top events and celebrities.
Read more