Candice Swanepoel Speaks Out After Baring 12 Day Postpartum Belly in Bikini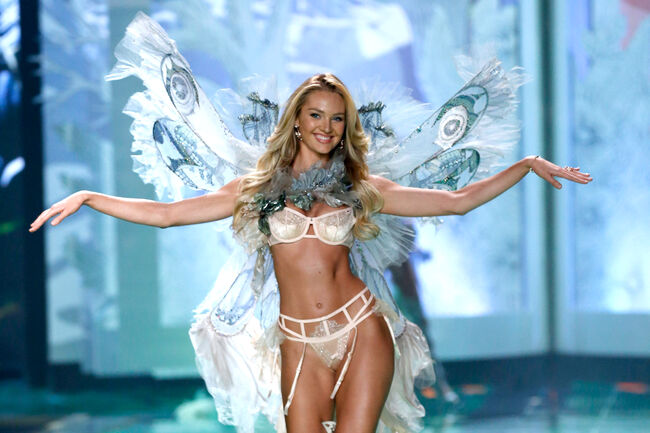 Preach! Candice Swanepoel took to Instagram to defend herself after being photographed in a bikini 12 days postpartum. The Victoria's Secret model, who welcomed her second son, Ariel, in June, posted on her Stories an inspiring message for all women and mamas out there.
"This is me 12 days after having my son," she wrote across the images of herself in a bikini with her postpartum belly on display. "If you have something bad to say about it … check yourself. Society can be so cruel to one another … Beauty standards are sometimes impossible for woman these days. I'm not ashamed to show my postpartum tummy. I am actually proud. I carried my son for 9 months in there, I think we've earned the right to have a little tummy. Is it because I'm a model? Well we are normal people too so let me enjoy the beach in peace please."
She added: "I don't have to hide my stomach just because people have unrealistic standards of women. We create life … what can you do? Ladies we are all in this together be kind to each other. xC."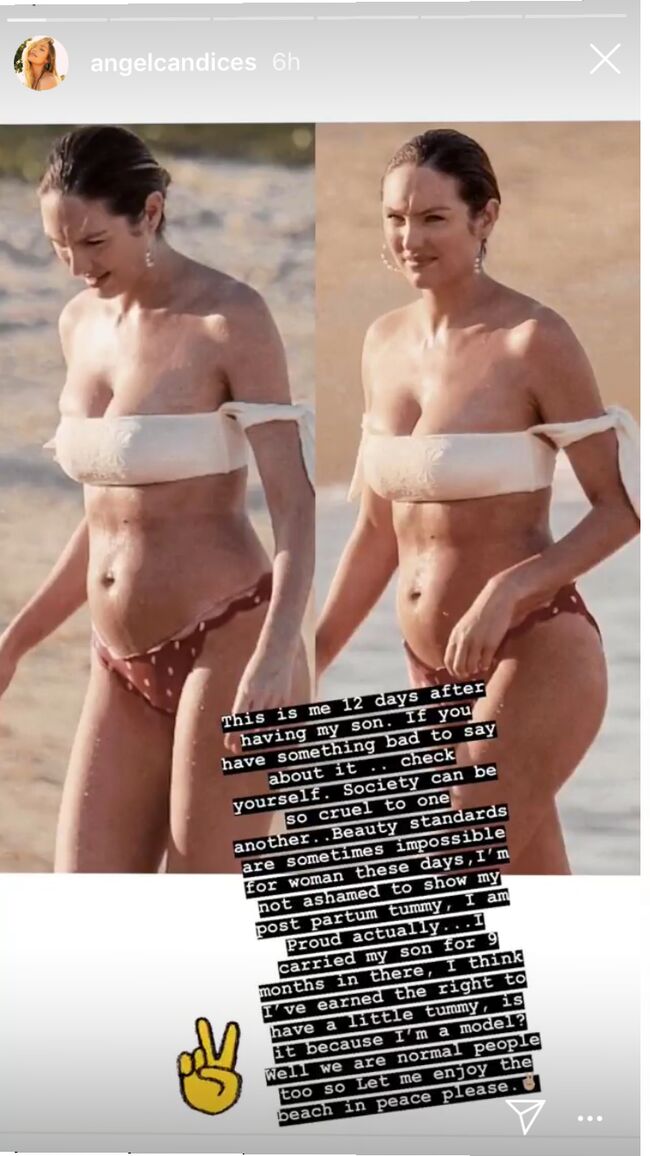 The supermodel is mom to son Anacan, 20 months, and newborn son Ariel, whom she welcomed just last month with fiancé Hermann Nicoli.
"Thank you so much for all the well wishes... Our little man was born this morning at home and he couldn't be more perfect. 💕," she shared on Instagram at the time, adding later on another photo of Anacan and Ariel: "These are the most precious gifts life has given me. I am a lucky woman to be their mommy, to help guide them through this thing called life........ Now they will always have each other 💙Anacan & Ariel💙 #brothers."
Her Instagram followers were quick to praise her body-positive message.
"You look amazing on beach pics, your tummy is a consequence of a blessing," one person wrote, while another added: "Thank you for your story today on supporting women and being more accepting of each other , especially after just having a baby! Thank you for keeping it real!!"

Ryan Seacrest
Ryan is quite simply one of the most influential, well-regarded, and well-known names in Hollywood. He is the quintessential Hollywood insider who always manages to have the biggest scoops and the most sought after access to top events and celebrities.
Read more