Justin Bieber Predicted He'd Marry Hailey Baldwin Two Years Ago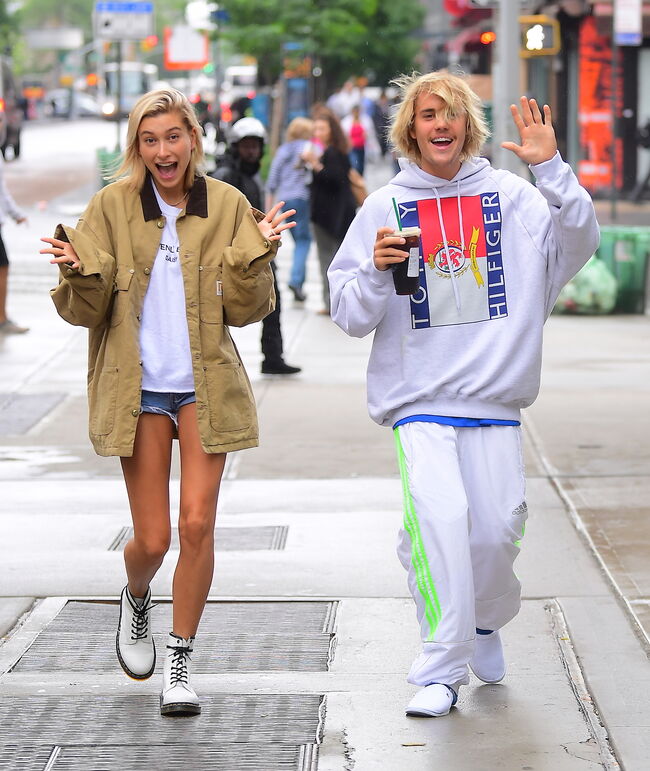 Has Hailey Baldwin always been the one? Justin Bieber mused about one day marrying now-fiancée Hailey during a 2016 interview with GQ magazine.
Bieber, 24, described Baldwin, 21, at the time as "someone I really love," but was honest about not wanting to settle down just then.
"I don't want to put anyone in a position where they feel like I'm only theirs, only to be hurt in the end," he said at the time. "Right now in my life, I don't want to be held down by anything. I already have a lot that I have to commit to. A lot of responsibilities. I don't want to feel like the girl I love is an added responsibility."
"I know that in the past I've hurt people and said things that I didn't mean to make them happy in the moment," he continued. "So now I'm just more so looking at the future, making sure I'm not damaging them. What if Hailey ends up being the girl I'm gonna marry, right? If I rush into anything, if I damage her, then it's always gonna be damaged. It's really hard to fix wounds like that. It's so hard.… I just don't want to hurt her."
Fast-forward to July 2018 and the duo are reportedly engaged! The couple, who recently rekindled their romance, got engaged while on vacation in the Bahamas over the weekend. TMZ, who was first to break the news, has also since posted photos of Baldwin wearing a huge oval diamond on her ring finger.
In a since-deleted tweet, Baldwin's dad, actor Stephen Baldwin, also seemingly confirmed the news, congratulating the model and singer.
"Sweet smile on my face! Me&wife (Kennya) Always pray 4 gods will!! He is moving in the hearts of JB&HB. Let's all pray for His will to be done," he wrote alongside the hands-in-prayer emoji. "Love you 2 so much!!!"
Stephen also tagged Bieber's mom, Pattie Mallette, and dad Jeremy Bieber, and added "Congrats" with a red heart emoji.
Bieber's parents have also seemingly reacted to the news as well. Jeremy posted a sweet picture of the Biebs to Instagram along with the caption "Proud is an understatement! Excited for the next chapter!" while Mallette tweeted "Love Love Love Love Love Love Love."

Ryan Seacrest
Ryan is quite simply one of the most influential, well-regarded, and well-known names in Hollywood. He is the quintessential Hollywood insider who always manages to have the biggest scoops and the most sought after access to top events and celebrities.
Read more