Priyanka Chopra Gushes Over BF Nick Jonas In New Photo
Summer lovin'! Priyanka Chopra is smitten with boyfriend Nick Jonas. The actress posted a shot of the singer and her brother on social media with the caption "my favorite men."
The pic was taken on a beach in Goa and according to People, the duo made the journey to India so that Jonas could meet her mom!
The pair previously jetted off to attend Nick's cousin's wedding in New Jersey, which according to People, was a big step for Nick.
"It's a huge deal that Nick brought Priyanka to his cousin's wedding," a Jonas pal previously said. "He's dated a lot over the last couple years but it's never been anything serious, so this is a big step."
The couple went public with their romance over Memorial Day weekend when they were snapped in a photo on Instagram snuggling on a boat together. They also attended the Beauty and the Beast Live concert at the Hollywood Bowl and a Los Angeles Dodgers game that same weekend.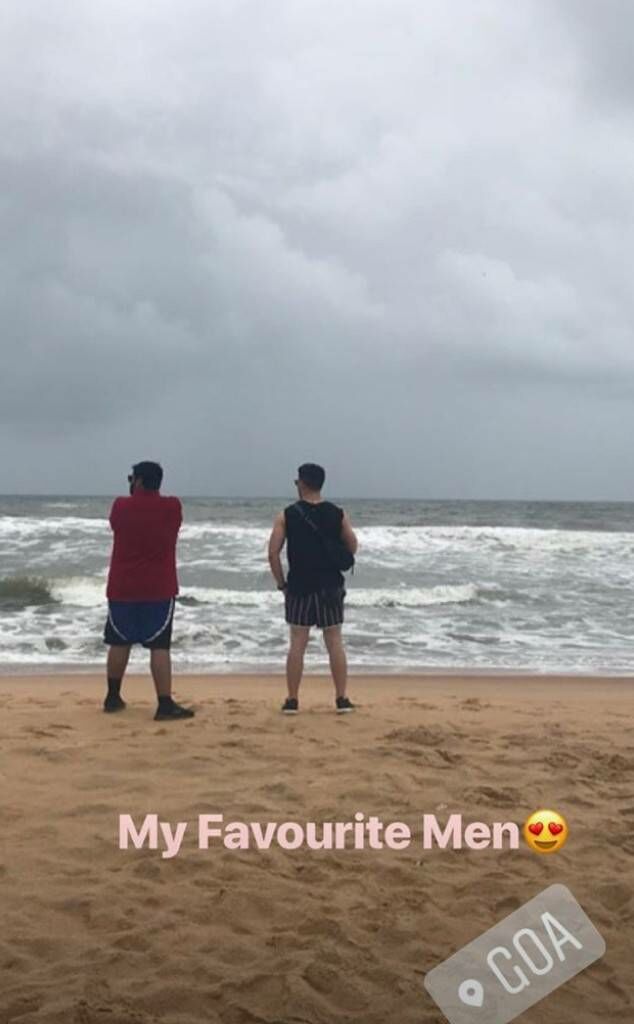 "People are saying it's a great match because they're both so talented and understand the industry," a source previously told Us Weekly. "Priyanka knows how to have fun, but there's also a gravitas to her. The same goes for Nick. He's serious but has a great sense of humor."
They've reportedly been dating for awhile though, despite laughing off romance rumors during an interview with Jimmy Kimmel after the Met Gala last year.
"Are you dating Nick Jonas? Isn't he like 11 years old?" Kimmel joked with Chopra when she stopped by his late-night show after walking the Met Gala carpet with Nick.
"We were both wearing Ralph Lauren and we decided to go together. I didn't ask his age. 11? I didn't know that," Chopra joked at the time. "Yeah, we were on the same table and we already know each other. So he was like 'Hey, you wanna go together?' And I was like 'Yeah, okay, let's go together.' It ended up working out."
Indeed!
Photo: Getty Images

Ryan Seacrest
Ryan is quite simply one of the most influential, well-regarded, and well-known names in Hollywood. He is the quintessential Hollywood insider who always manages to have the biggest scoops and the most sought after access to top events and celebrities.
Read more