Nick Jonas and Priyanka Chopra Go Public With Their Romance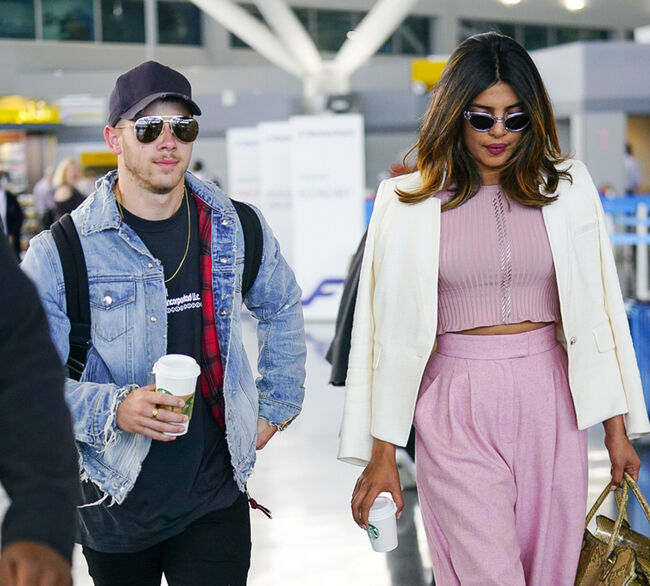 It's official! Nick Jonas and Priyanka Chopra went public with their romance over the weekend. The couple joined Nick's family and attended his cousin Rachel Tamburelli's wedding.
In photos posted by the Daily Mail, the duo can be seen enjoying time together alongside Nick's family members including brother Kevin Jonas, who served as a groomsmen. Kevin's eldest daughter, Alena, was an adorable flower girl and his wife, Danielle Jonas, was a bridesmaid.
Before hitting the wedding venue in Atlantic City, the duo were also spotted at JFK Airport on June 8.
Us Weekly was first to confirm the pair are an item. "It's a good match and they are both interested in each other," a source told the magazine in May.
Nick and Priyanka first sparked romance rumors over Memorial Day weekend when they were snapped in a photo on Instagram snuggling on a boat together. They also attended the Beauty and the Beast Live concert at the Hollywood Bowl and a Los Angeles Dodgers game that same weekend.
"People are saying it's a great match because they're both so talented and understand the industry," a source told Us on Wednesday, June 8, of the couple. "Priyanka knows how to have fun, but there's also a gravitas to her. The same goes for Nick. He's serious but has a great sense of humor."

Ryan Seacrest
Ryan is quite simply one of the most influential, well-regarded, and well-known names in Hollywood. He is the quintessential Hollywood insider who always manages to have the biggest scoops and the most sought after access to top events and celebrities.
Read more