Jenna Dewan Opens Up About Her 'New Normal' Post-Channing Split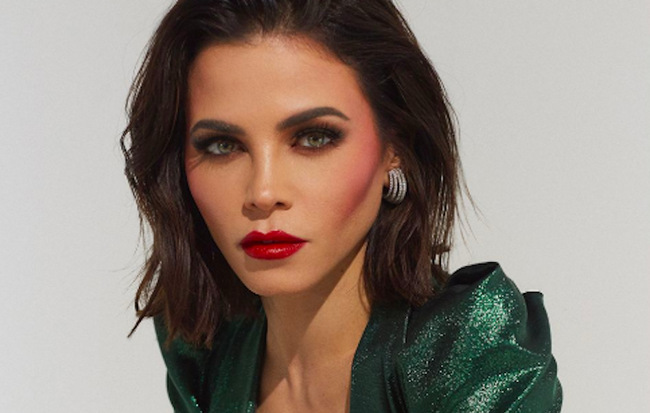 Jenna Dewan is adjusting to her "new normal" post-splitting from husband Channing Tatum. In a candid interview with Harpers Bazaar magazine, the actress shared how she and the Magic Mike star are successfully coparenting and moving forward with their lives.
Dewan adds there is still "a lot of love" between the two, who are parents to daughter Everly, 4.
"We're just getting used to it," she said of coparenting. "We're in a very positive energy together, trying to be the best parents to Everly. We support each other."
Dewan is also focusing on her career and spearheading Everheart, her relatively new production company.
"The moves I'm making are completely not related to my marriage or separation, interestingly enough," the World of Dance host shared. "I was always very happy being a wife."
That said, since splitting from Tatum, she's done a lot of self-reflection.
"'Who are you? What do you want to give to the world? What excites you?' Those feelings started bubbling up for me, naturally," Dewan said. "So I really wanted to expand my life, and myself. And that was my journey, no one else's."
The 37-year-old isn't afraid of the future either.
"I feel a sense of joy and freedom and excitement, truly, about a new chapter in my life," she concluded. "And I have no attachments to how that's going to look, or what that's going to be. I feel really open, and I feel hopeful."
The exes announced they were splitting in April after nearly nine years of marriage.
"We fell deeply in love so many years ago and have had a magical journey together. Absolutely nothing has changed about how much we love one another, but love is a beautiful adventure that is taking us on different paths for now," the actors said in a joint statement posted on their social media accounts at the time. "There are no secrets nor salacious events at the root of our decision — just two best friends realizing it's time to take some space and help each other live the most joyous, fulfilled lives as possible," they continued. "We are still a family and will always be loving, dedicated parents to Everly."

Ryan Seacrest
Ryan is quite simply one of the most influential, well-regarded, and well-known names in Hollywood. He is the quintessential Hollywood insider who always manages to have the biggest scoops and the most sought after access to top events and celebrities.
Read more