Jenna Dewan Says Life With Channing Tatum Is Far From 'Perfect'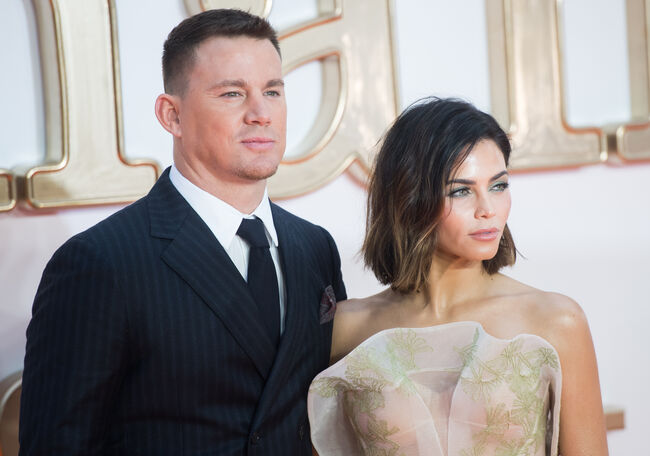 Jenna Dewan and Channing Tatum are #relationshipgoals, but the Step Up actress hates when people assume their life is perfect. In an interview with Health, Jenna opened up about her marriage and admitted it's not as picture-perfect as it looks.
"When people say you guys have such a perfect life, I want to scream and tell them no one's perfect," she told the magazine, adding that they experiences highs and lows just like every other couple.
"I think there are such things as great fits. It is a great fit as long as you are growing together, and I think up until this point we've really grown together. Even if one starts to grow, the other catches up and vice versa. But I think a couple needs to be conscious and to want to do the work and be willing to look at the parts of you that need work," she continued. "Both of us have been pretty aware and willing to do that. We've always had the same values. But we're not perfect! Are you kidding? We fight like other couples, we disagree about things, we have days where we don't really like each other.
Jenna added that she's surprisingly nowhere near perfect herself, despite looking it.
"People always ask, 'What would we be surprised to know about you?' I'm not just messy, I'm messy," she shared. "I actually can't even have people ride in my car right now, it's so bad."
Jenna and Channing met in 2006 when they starred in Step Up and tied the knot in 2009. They welcomed daughter Everly in 2013.

Ryan Seacrest
Ryan is quite simply one of the most influential, well-regarded, and well-known names in Hollywood. He is the quintessential Hollywood insider who always manages to have the biggest scoops and the most sought after access to top events and celebrities.
Read more