Blake Lively, Ryan Reynolds Named Daughter James for Sweetest Reason
Blake Lively and Ryan Reynolds named their daughter James after Reynolds' overcame his "tough" relationship with his father, "a former cop, former boxer [and] full-time landmine." During a candid interview with Mr. Porter, the Deadpool 2 star revealed it was his wife who helped him mend his "fractured" relationship with his dad, James, before he passed away in 2015.
"My dad was a tough guy," Ryan explained. "He was good in many ways as well, but he was tough on us. This is not meant to be some sob story — everyone carries their own bag of rocks around and I am no different in that regard — but growing up in my house, it was never relaxing or easy and I know that, throughout my life, I've dealt with anxiety in different ways."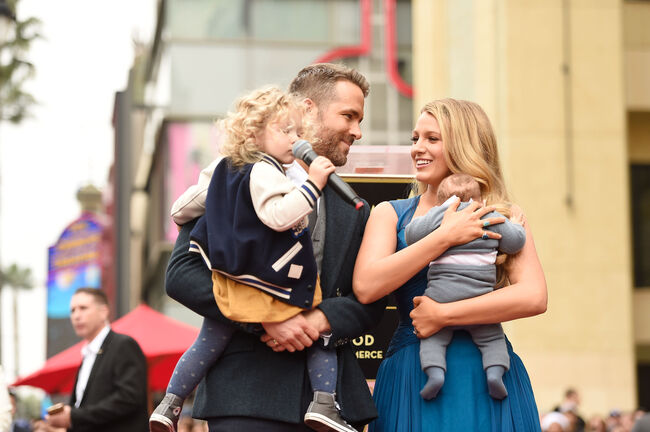 Reynolds, who revealed he suffers from severe anxiety at times and tends to "get pretty depressed," continued that his wife has "a gift for foresight" and encouraged him to bond with his dad before he died in 2015 after a long battle with Parkinson's disease.
They then named their firstborn daughter after him.
"It felt right," Reynolds added. "All family relationships come with some complications. For better or worse, all roads lead to here. At the end of the day, it's easier to focus on the good stuff than the bad. My father died soon after my daughter was born, but he got to see her, which makes me happy."
The couple are also parents to daughter Ines, who was born in September 2016.
"I love being a dad," he concluded. "It's the best thing that ever happened to me."

Ryan Seacrest
Ryan is quite simply one of the most influential, well-regarded, and well-known names in Hollywood. He is the quintessential Hollywood insider who always manages to have the biggest scoops and the most sought after access to top events and celebrities.
Read more