Ryan Reynolds Perfectly Explains Hilarious Trolling Relationship With Blake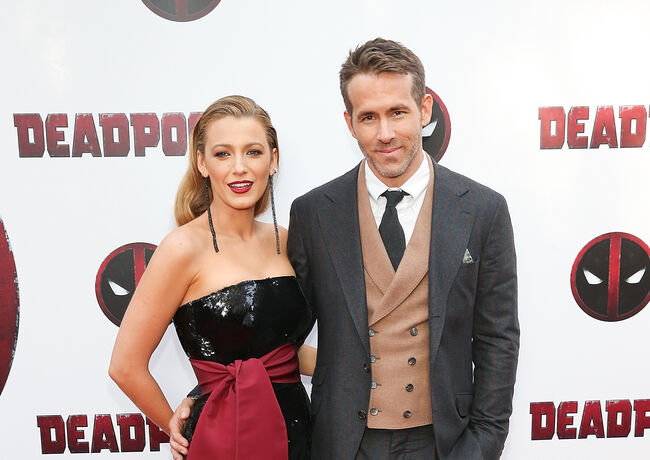 We didn't think it was possible to love Ryan Reynolds and his wife Blake Lively more until the Deadpool 2 actor phoned into On Air With Ryan Seacrest on Tuesday, May 15. While chatting with Ryan about the latest superhero comedy, Reynolds gave us some insight on his hilarious trolling relationship with Lively.
"It really is as natural as anything you can imagine. It just sort of happens," Reynolds told Seacrest of their social media banter. "I think it's kind of an extension of how we are in our personal life. We are usually busting each other's chops a little bit."
Case in point: When Reynolds and Lively respectively trolled each other for their birthdays on Instagram. In case you missed it, in April 2017, Reynolds wished Lively happy birthday by posting a photo from the Met Gala with her face cropped out and the caption "Happy Birthday to my amazing wife." She later got revenge on her hubby, posting a pic of Ryan Gosling in October 2017 with Reynolds' face cropped out and the caption, "Happy birthday, baby!"
"That one I remember hitting send while she was laying next to me in bed and just waiting for her to actually get on Instagram and take a look at it," Reynolds told Ryan, recalling when he posted her hilarious birthday shoutout. "[Her reaction] was probably better than the post itself."
#RelationshipGoals aside, Deadpool 2 is also as epic as we anticipated.
"Thankfully we were prepared and under a no pressure situation which is to say Rhett Reese, Paul Wernick and I, who wrote the screenplay for Deadpool 2, we were working on it during Deadpool 1 but it was more pie in the sky," Reynolds shared. "We never thought we would actually be in the position to make a sequel. … So we were thrilled … but most of the basic tenants were in place. We wanted to tell a family movie through the prism of a rated-R superhero film and that's what we did. We got to make this outrageous, boundary-pushing family film through the eyes of Deadpool which was a blast."
Listen to the full interview above to hear more from Reynolds, including what to expect in Deadpool 2.

Ryan Seacrest
Ryan is quite simply one of the most influential, well-regarded, and well-known names in Hollywood. He is the quintessential Hollywood insider who always manages to have the biggest scoops and the most sought after access to top events and celebrities.
Read more