Kelly Ripa Shares How She Knew Mark Consuelos Was "The One"
22 years later and Kelly Ripa and her husband, Mark Consuelos, are still going strong. Ryan's Live With Kelly and Ryan cohost joined us on-air on Tuesday, May 1, and shared how she knew Mark was "the one." Today not only marks Kelly's one-year anniversary with Ryan on the talk show, but her 22nd wedding anniversary with Mark.
"We were 25 [when we got married]," Kelly shared On Air With Ryan Seacrest. "I actually knew when I saw him," she added of how she knew Mark was the one. "I don't know how I can put it into words, but I saw him and I had a dream about him. It's the most bizarre story because he was auditioning for All My Children and I had a policy. I was like we are not dating actors … because I had been dating an actor and it was not everything I'd dreamed of … and so I saw him and I had this dream and the next day when he came for the screen test … I walked over to him and I said, 'This is going to sound so strange, but I had a dream that you and I were married and we were taking our child to Rome on an airplane' and he said, 'Have you ever been to Rome?' and he said — these were his words — 'We used to live there' and then he walked away. I was like, 'Who is we?' … 'Is he already married?' … I was like maybe he's already married … I couldn't figure out who 'we' was."
Kelly explained that "we" was his family since he was born and raised in Italy.
"If you ask him about this conversation, he has no memory of it," Kelly added, laughing. "It was so not important to him but to me it was. I remember every detail."
The couple — who are parents to kids Michael Joseph, Lola Grace and Joaquin Antonio — tied the knot a year after meeting on the soap in 1996.
Last month, Mark made headlines, and a bevy of newfound fans, after defending his wife from body-shamers on Instagram.
While on vacation, Mark snapped a shot of Kelly looking amazing in a two-piece bikini with the caption "Sultry Sundays with the sexy one are my fave." After negative comments started to roll in, the actor defended Kelly, writing in the comments section that he "wanted to take a couple of days to weigh in" before addressing their haters.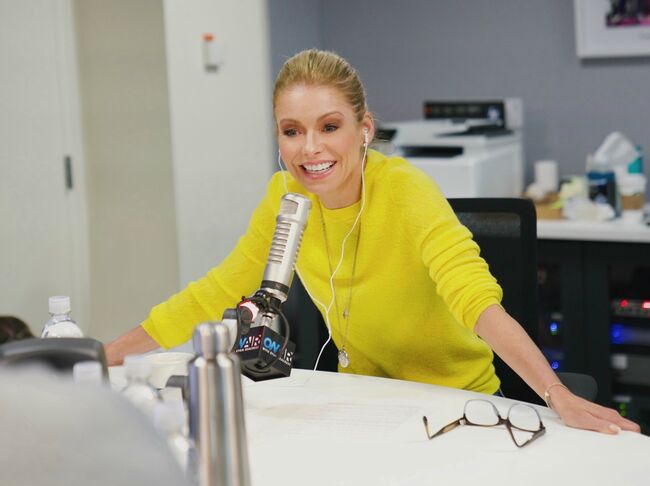 "Probably should've earlier arguably. I wanted to be above it. Well, not I'm not," he added. "I posted this pic of the women I most admire as a playful tribute to my wife who I'm proud of in endless ways. She works extremely hard in her professional life and her commitment to exercise, healthy diet is admirable and the benefits show. Yes she's wearing a bikini at age 47 and will no doubt wear one for many years to come."
He continued: "If that offends you in some way, if it triggers you, or some other psychosis you're suffering from, I suggest you get over it and get used to it. To all the males that had something negative to say. I suggest you bring it up with me if ever I'm lucky enough to run into you. I'm going to get back to my vacation now.. thanks for allowing me to express myself. I love you @kellyripa… keep killing it."
#RelationshipGoals.

Ryan Seacrest
Ryan is quite simply one of the most influential, well-regarded, and well-known names in Hollywood. He is the quintessential Hollywood insider who always manages to have the biggest scoops and the most sought after access to top events and celebrities.
Read more