Lorde Apologizes After Posting Bathtub Whitney Houston Pic
Lorde is apologizing for posting an insensitive Instagram photo. The "Ribs" singer posted an image of a bathtub filled with water and the lyrics to a Whitney Houston song before deleting it on Thursday, April 5, after facing backlash online.
"And iiii will always love you," she wrote alongside the image, lyrics from Houston's 1992 recording of the Dolly Parton song "I Will Always Love You."
Fans were quick to slam the New Zealand songstress, pointing out that Houston drowned in a bathtub in a suite at the Beverly Hilton in Beverly Hills, California, in February 2012.
"Hey @lorde uh might not want to post a picture of a full bath tub with a Whitney Houston lyric. feels a bit insensitive since Whitney died in a bath tub," one fan tweeted at her while another added: "Y'all. Lorde just made a Whitney Houston bathtub joke. I would say cancel her, but canceled folks just end up being more successful in the long run."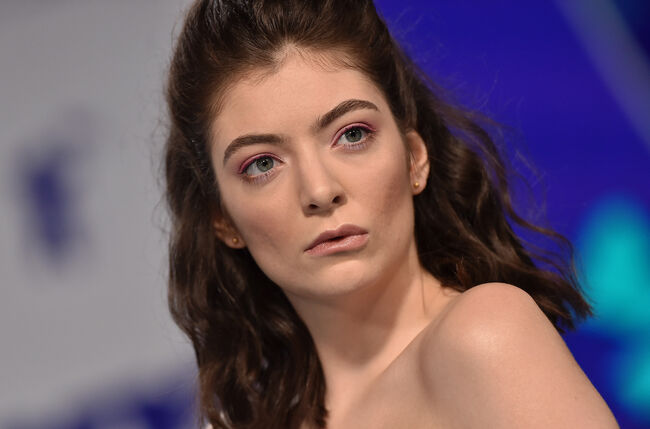 She then deleted the post and took to Instagram Stories to apologize.
"Extremely extremely poorly chosen quote. I'm so sorry for offending anyone," she wrote in a screenshot of her notes. "I hadn't even put this together I was just excited to take a bath. I'm an idiot," she added. "Love Whitney forever and ever. Sorry again."
The singer's fans also rushed to her aid to defend her, reminding everyone of when she beautifully covered the late icon.
"Let's not forget this ICONIC moment of lorde covering whitney houston," one person tweeted along with the accompanying clip.
Lorde also apologized again via commenting on The Shade Room's post.
"I am SO sorry everyone this was a deeply poorly chosen quote about my love of bathing. I was meaning no disrespect and hadn't put anything together because I'm dumb and its my day off," she wrote. "SORRY."

Ryan Seacrest
Ryan is quite simply one of the most influential, well-regarded, and well-known names in Hollywood. He is the quintessential Hollywood insider who always manages to have the biggest scoops and the most sought after access to top events and celebrities.
Read more