Listen to Emerging Band Red Letter Day's Cover of Camila Cabello's "Havana"
Emerging band Red Letter Day, which consists of high schoolers Will, John and Alex, are putting their own spin on Camila Cabello's "Havana."
The band, who met through their parents, stopped by On Air With Ryan Seacrest to introduce themselves via a Facebook Live interview with on-air personality Tanya Rad on Thursday, April 5.
"It's a really good song and it's different from what we do," the band, who won the John Lennon Songwriting contest, explained of their decision to cover Camila's hit track. "We like adding our flare, our style, to songs that people would turn their heads to."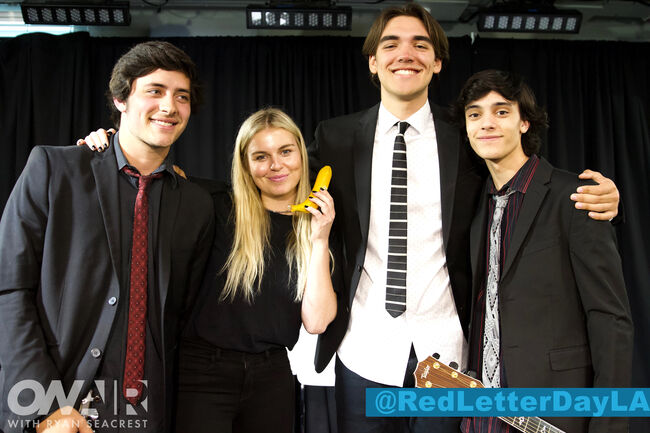 The trio shared that they came up with their band name after scribbling on a pizza box for weeks and that they almost called their group "sqweet," which stands for "let's go eat" if you say it fast.
They also performed original track "202" which they explained isn't about someone in particular but more so about nostalgia. (Route 202 is a highway in Will's New Jersey hometown.)
Watch their epic performances above! Follow Red Letter Day's journey on their social media here.

Ryan Seacrest
Ryan is quite simply one of the most influential, well-regarded, and well-known names in Hollywood. He is the quintessential Hollywood insider who always manages to have the biggest scoops and the most sought after access to top events and celebrities.
Read more