Universal To Release New Movies On Demand During Coronavirus Outbreak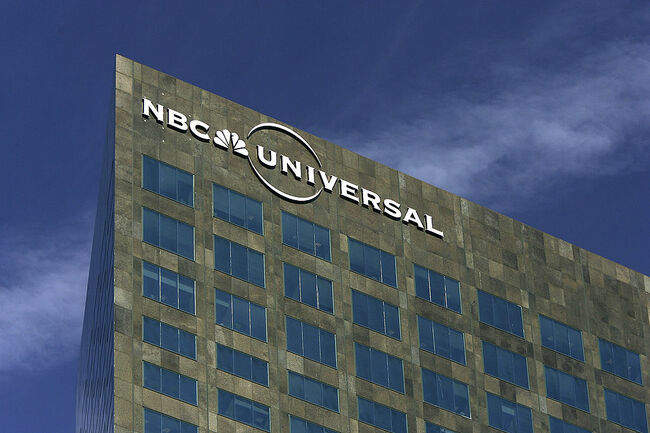 If you've been really looking forward to seeing a recent or upcoming release by Universal Pictures, well then you were probably disappointed when things began closing down all across the country, movie theaters included.
If we all do our part and stay HOME right now, we will overtime see the reopening of things like movie theaters, restaurants, etc. But for right now, what are we supposed to do??
Well, Universal has decided that they don't want to push the release of all of their films because of this coronavirus outbreak. Instead they're going to release films that are currently in theaters AND some of their upcoming releases online and make them available to rent from the comfort and safety of your own home.
Universal Pictures announced yesterday that some of its current film releases, includingThe Invisible Man, Emma andThe Hunt available on-demand beginning Friday.
How will this work for you at home? Well, the movies will be available to rent for $19.99 each for 48 hours. They will be available on Comcast, Sky, Apple and Amazon.
Obviously that $19.99 price point seems steep if its only one person watching the movie - although going to a movie theater does cost you around the same amount - but if you're watching at home with the whole family, or your roommates, then it's actually a bargain.
Those aren't the only movies that will be made available for rent early on, though!
Trolls World Tour will be made available for rent immediately on April 10th, the day it was expected to be released in theaters. And Universal will continue to evaluate the situation and decide how to move forward with their other upcoming releases as time as gone on.
As for their blockbuster film F9, part of the Fast & Furious franchise? That will be held for a theatrical release next year, as the studio previously announced the movie would be postponed.
So there you have it, some new movies WILL be coming your way by the end of the week. Disney+ also rush-released Frozen 2 to be available for streaming earlier than expected. Warner Brothers also just announced that Brids of Prey - Margot Robbie's new Harley Quinn movie will be available for rent as well.
Happy watching!
Get more from Sisanie here!
Photo: Getty Images
Sisanie
Sisanie is co-host of Ryan Seacrest's show On Air With Ryan on KIIS FM Los Angeles' Hit Music radio station from 5am-10am.
Read more