'This Is Us' Fans - Be Prepared For An 'Unexpected' Season 4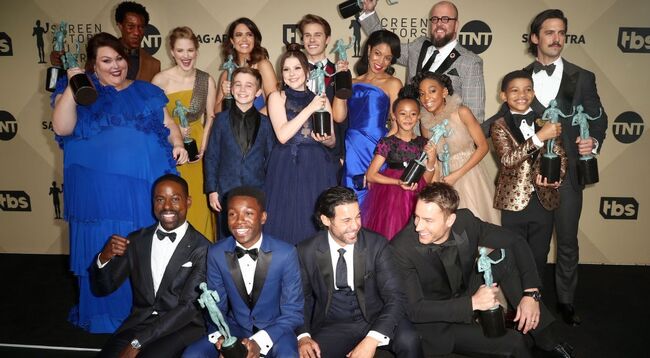 Well, if you thought you were fully ready for the emotional journey that This Is Us would take us all on this season, apparently none of us are ready. And we should just expect the unexpected.
As if that helps as we prepare for the show to return for its fourth season.
Chris Sullivan, who plays Kate's husband Toby, opened up about what this coming season would be like and while he couldn't give away too much, it's clear that what we all thought might happen is not going to be the case at all.
To be fair, I'm not sure if I had ANY clue what would happen next. That show is always taking us on an emotional roller coaster - and I never know if the episodes will be featured in the past, present or future (as you recall, the end of the third season flashed forward and left us on a big cliff hanger of what the heck is going on.)
Chris said specifically about the upcoming season, "The places where this season goes, I think they've said it all … it is completely unexpected... Wherever you think we are going, we are going in a completely different direction. The way the stories are unfolding is pretty amazing. Our writers and Dan Fogelman have done a pretty amazing job over four seasons keeping people surprised."
Everything regarding this coming season has been kept very under wraps, but we do know that the cast is getting another member with a "substantial recurring role" played by Jennifer Morrison. Whether she will play a past, present or future role is still unknown. My guess is that she will be a key player in the "future" story lines, which is where we left the Pearson clan as they were all visiting Rebecca, aka Mandy Moore, who seems to be very sick.
Can someone give us something?! Anything?! I guess we will have to wait and see what happens when the show returns September 24th at 9/8c on NBC!
Get more from Sisanie here!
Photo: Getty Images
Sisanie
Sisanie is co-host of Ryan Seacrest's show On Air With Ryan on KIIS FM Los Angeles' Hit Music radio station from 5am-10am.
Read more