The Worst Day To Do Thanksgiving Shopping Isn't When You Think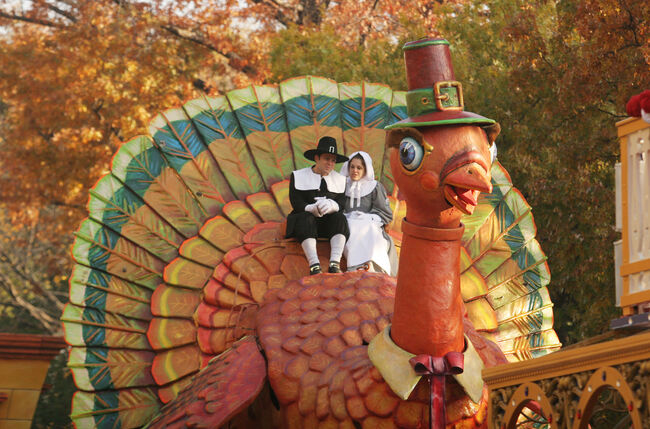 When you're hosting Thanksgiving - or contributing to your family's Thanksgiving dinner - you know that grocery stores are absolutely insane around this time.
So when should you hit up the grocery store to try and avoid the chaos? Well, I'm not entirely sure about that. But I do know that the absolute WORST day to shop.
Do NOT plan on getting your groceries on the Tuesday before Thanksgiving. I know most of you will probably plan more ahead than that and think you might pick up things on Saturday or Sunday before... but if you do that, make sure you don't forget ANYTHING!
If you do have to make a return trip to the store on Tuesday, you're going to be waiting in some verrrry long lines.
The other terrible day to head to the grocery store is, of course, the day before Thanksgiving. It's ALL the last minute pick ups that people need to do before their family is at their house.
Basically, everyone expects that Wednesday is going to be a terrible rush of shoppers, so they think they're smart and go on Tuesday to "beat the crowd" buuut that just makes Tuesday even crazier!
When you go that late in the game, too, it's likely that the shelves are pretttty picked over. Even though grocery stores are constantly restocking, you never know when the store is going to be out of something that you absolutely NEED to make your Thanksgiving dinner perfect.
Experts suggest staying out of the stores entirely the week of Thanksgiving, so you should try to get your shopping done by Sunday before the big meal.
If you are worried about a fresh turkey or fresh veggies going bad, buy them on Monday if you have to - they will stay fresh in the refrigerator until they are cooked on Thursday.
My mouth is watering just thinking about Thanksgiving day!
Get more from Sisanie here!
Photo: Getty Images
Sisanie
Sisanie is co-host of Ryan Seacrest's show On Air With Ryan on KIIS FM Los Angeles' Hit Music radio station from 5am-10am.
Read more