How Justin Timberlake And Jessica Biel Keep Their Marriage Strong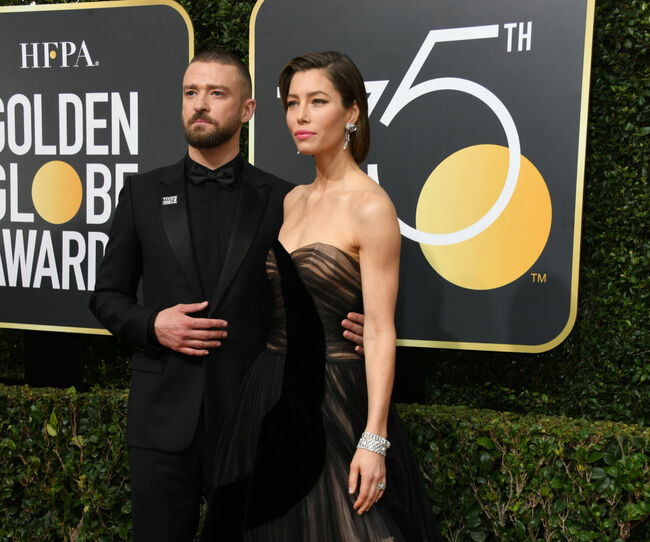 He's preparing to perform during the Super Bowl Halftime Show and she's in the midst of awards season, with several nominations for her show The Sinner.
Somehow, Justin Timberlake and Jessica Biel have been together for 11 years, have one child together, and it seems their relationship is stronger than ever.
An insider shared just how they stay so strong with Us Weekly:
"Jessica and Justin are true best friends and that's why they work so well... They love spending time together. They don't have to be doing much, but they are still laughing and having a good time."
The couple obviously have incredibly busy schedules between filming, music, rehearsals and raising a child, but they take time to play golf together, go hiking and go snowboarding.
And just how are they doing in raising son Silas? He turns 3 this coming April and apparently "They think being parents is the best thing ever."
Jess and Justin don't share a ton of photos of Silas (you know, for privacy and all!) but they do share plenty of photos and videos that will make you say "awww" every time.
Just look at their perfect family Halloween costume:
And Jessica's adorable tribute to Justin on Father's Day:
This is what it's all about, people:
Sure, they're normal people who likely have their own problems just like evvvveryone else. But how they make their relationship works is simple: be friends with each other, spend time with each other, have hobbies together!
Oh yeah, and apparently they spent the holidays in matching family sweaters, because they're just that cute.
I think we all need to strive to have a relationship as healthy as Justin and Jessica!
Photo: Getty Images

Ryan Seacrest
Ryan is quite simply one of the most influential, well-regarded, and well-known names in Hollywood. He is the quintessential Hollywood insider who always manages to have the biggest scoops and the most sought after access to top events and celebrities.
Read more