Go Inside the 'Terminator: Dark Fate' Axe Throwing Screening Party! Photos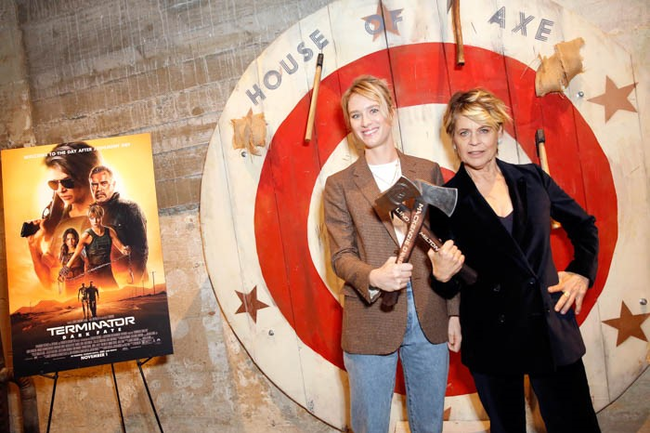 Cue all bad ass women! Linda Hamilton, Mackenzie Davis and more celebrated the release of Terminator: Dark Fate at the House of Axe and the Arclight Hollywood on Tuesday October 29th.
More than two decades have passed since Hamilton's Sarah Connor prevented Judgment Day, changed the future, and re-wrote the fate of the human race. In Dark Fate, Dani Ramos (Natalia Reyes) is living a simple life in Mexico City with her brother (Diego Boneta) and father when a highly advanced and deadly new Terminator – a Rev-9 (Gabriel Luna) – travels back through time to hunt and kill her. Dani's survival depends on her joining forces with two warriors: Grace (Mackenzie Davis), an enhanced super-soldier from the future, and a battle-hardened Sarah Connor (Linda Hamilton). As the Rev-9 ruthlessly destroys everything and everyone in its path on the hunt for Dani, the three are led to a T-800 (Arnold Schwarzenegger) from Sarah's past that may be their last best hope.
See inside the bash below and don't miss Terminator: Dark Fate in theaters on November 1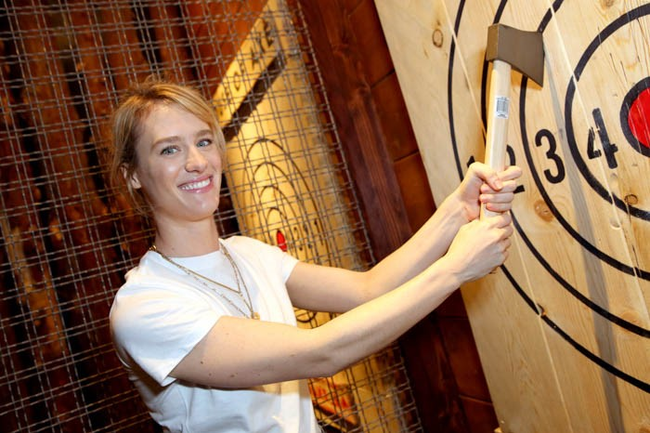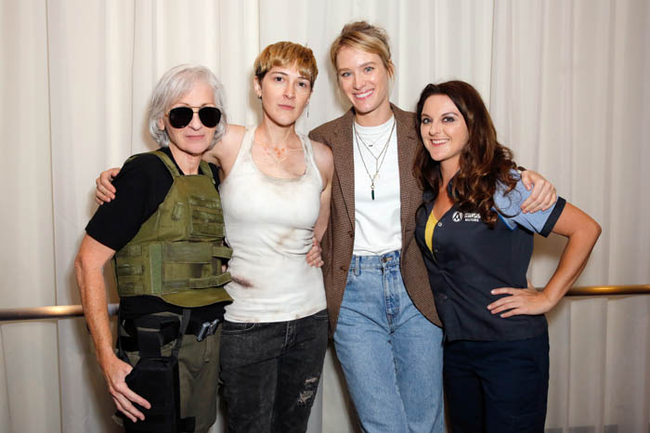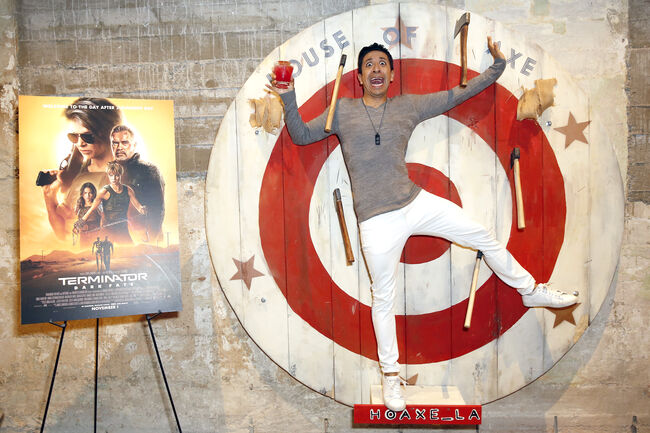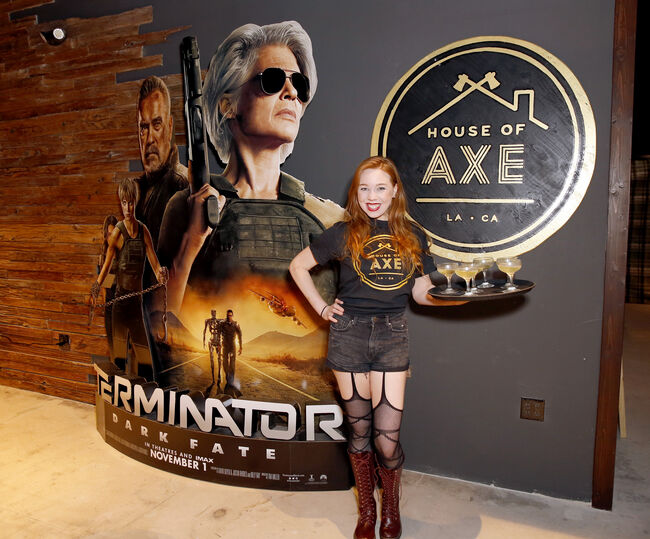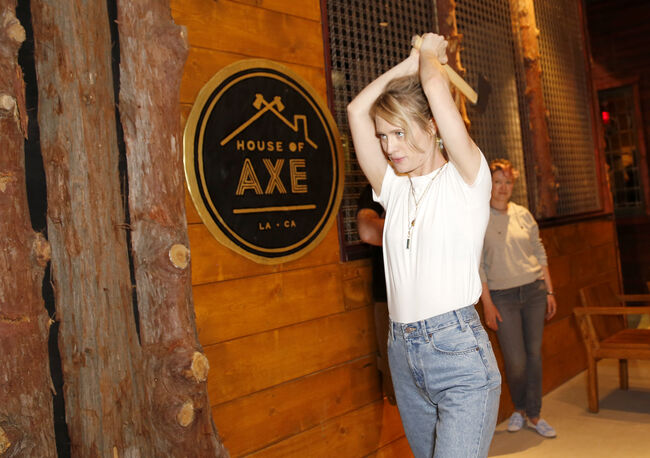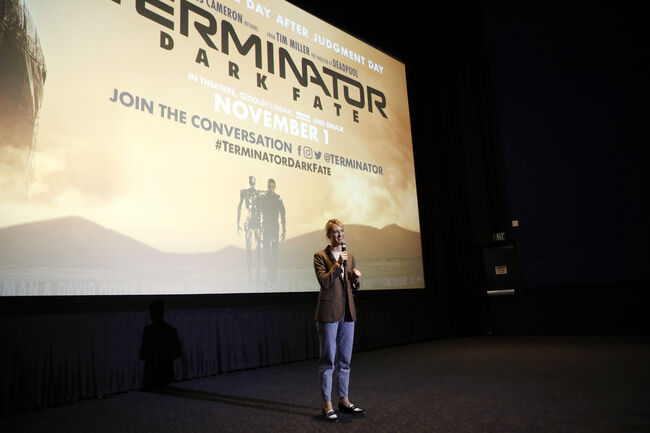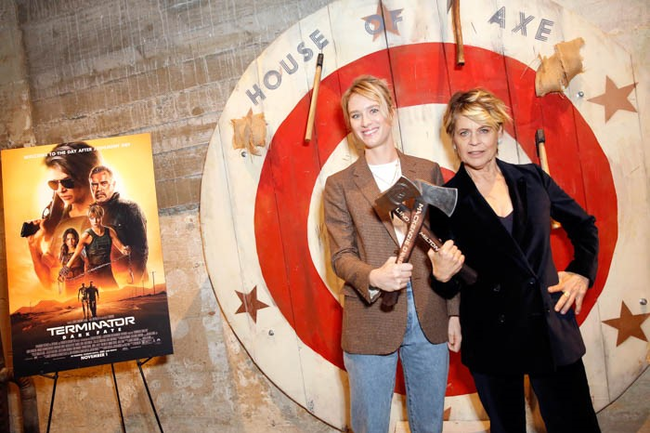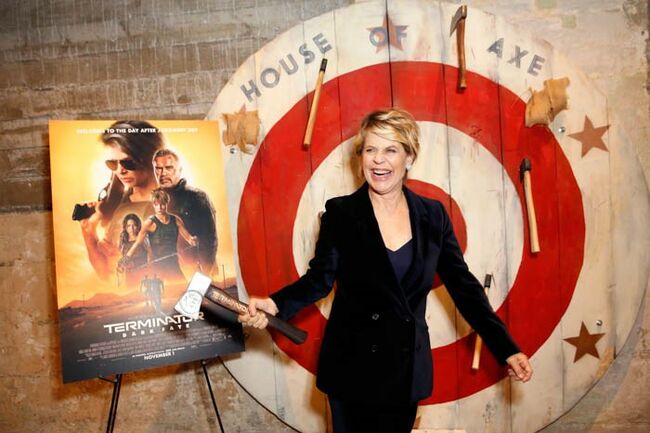 Ryan Seacrest
Ryan is quite simply one of the most influential, well-regarded, and well-known names in Hollywood. He is the quintessential Hollywood insider who always manages to have the biggest scoops and the most sought after access to top events and celebrities.
Read more