Louis Tomlinson: 'Walls' Was Such a 'Different Writing Experience' Than 1D
Louis Tomlinson fans rejoice! The former One Direction member stopped by On Air With Ryan Seacrest on Tuesday, October 29, to celebrate the release of his new track "We Made It" off his highly-anticipated forthcoming debut album Walls.
Tomlinson previously sent fans into a frenzy by announcing his debut solo tour dates last week. The English singer, 27, will hit 43 dates on the tour, which kicks off on March 9, 2020, in Barcelona, Spain, and continues through Paris, Berlin, Amsterdam, London, Sydney, Tokyo and Rio De Janeiro before North America on June 9 and ending in Vancouver.
Seacrest and Tomlinson bonded over sharing the same birthday, December 24, and the fact they're both Capricorns, but the singer-songwriter isn't too aware of what being a Capricorn entails so we put him to the test.
"I'd love to know -- I don't really know about all this stuff," Tomlinson said about his sign, which allegedly means he's ambitious, persistent, realistic, practical and disciplined.
Tomlinson agreed that he's ambitious, hardworking and determined, but when it comes to being responsible and organized? Not so much.
"No. No, I'm incredibly unorganized," he joked. "Incredibly unorganized."
He is, however, a true perfectionist, which is why he thinks it took so long for his debut album to wrap.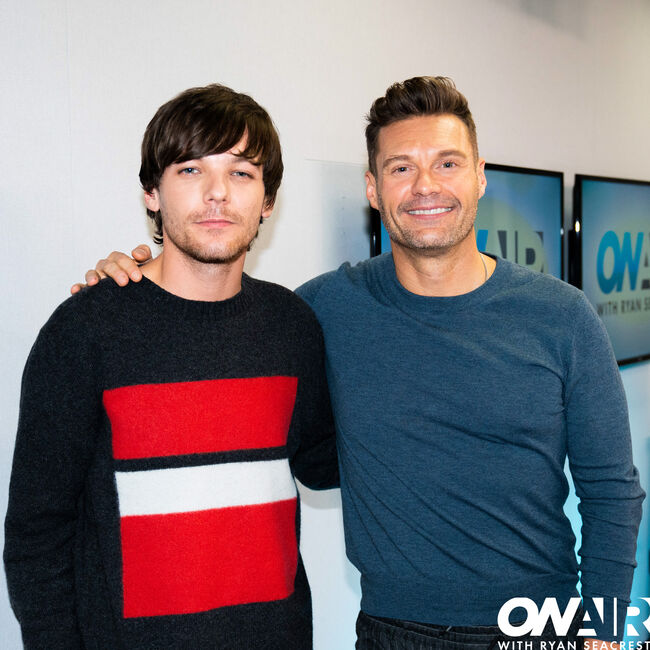 "I think that's part of the reason that this album has taken so long to be honest," Tomlinson told Seacrest. "It was a very different writing experience with One Direction because the songs naturally would have to be relatable to each of us in the band so they'd be less personal," he added. "I think it would be OK to be less precious about them, but I think going out on your own naturally you want to be seen in the right light, making the right music that you want to make, so I think all those things are all relevant."
"We Made It" is the first taste of Walls, which drops January 31st.
"I'm really excited about it," Tomlinson shared. "I've been working on this album for awhile now. I'm trying to perfect the sound that I'm going to be proud of. …I'd say there's light and shade. There's different moments in it. … In general, I'm just really exited to get out there because I know my fans have been really good to me, really patient. They've been waiting awhile so I'm excited to tour it."
Watch back the full interview above for more, including to hear which tattoo the singer regrets 😂

Ryan Seacrest
Ryan is quite simply one of the most influential, well-regarded, and well-known names in Hollywood. He is the quintessential Hollywood insider who always manages to have the biggest scoops and the most sought after access to top events and celebrities.
Read more