Tanya Attempts to Plan Ryan's Childhood Tour With His Mom & Office
Leave it to Tanya Rad to get access to Ryan Seacrest's calendar. On Thursday, September 26, Ryan hilariously got his mom, Connie Seacrest, and, Belinda, SVP, Operations Management Ryan Seacrest Productions, on the phone to help assist Tanya's attempt to plan his childhood tour in Atlanta, Georgia.
In case you missed it, Tanya shared she wants to plan a tour around the memorable spots Ryan spent his elementary and high school years. AKA revisit the spots where he had his first kiss and made those sheet pans of nachos he's always telling us about 😂
We then got Connie on the phone to help plan, but her call dropped and on the heels of her bringing up a "complication," she left us hanging. On Thursday, Ryan got Connie back on the phone and she shared the complication is that Ryan's childhood room is no longer.
"This is the problem," Connie explained. "[The nursery] … I had to [change your room] because Flora Marie needs a place to come to her Cici's house."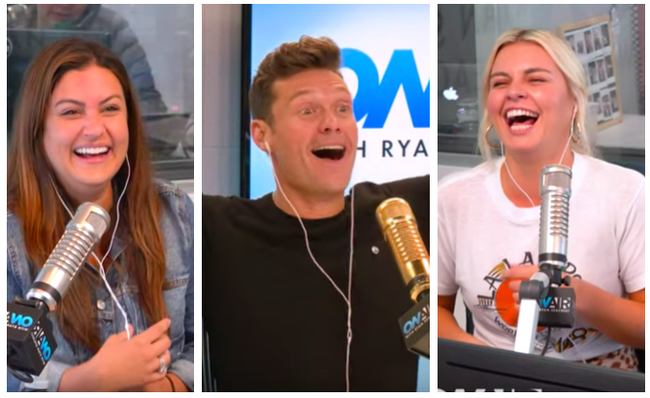 Connie added that she has a solution though: "I have another bedroom. I have your trophies. I will just decorate this bedroom with your memorabilia."
While the plan could still be in motion, Ryan was most concerned with Tanya's access to his calendar and got his assistant, Belinda, on the phone to confirm he's indeed free.
Watch back the hilarious video above to find out what happened — and if the tour is still on or not … 😂

Ryan Seacrest
Ryan is quite simply one of the most influential, well-regarded, and well-known names in Hollywood. He is the quintessential Hollywood insider who always manages to have the biggest scoops and the most sought after access to top events and celebrities.
Read more