Ryan Seacrest Wants to Audition for Sebastian in 'The Little Mermaid'
Under the sea! Ryan Seacrest joked on-air on Thursday, July 18, that he wants to audition to portray Sebastian in Disney's live-action remake of The Little Mermaid, and, honestly, we can see it.
"I use my voice everyday — excuse me, I was … in Shrek 3 — OK? So, guys, please! I have a resume," Ryan said, referring to his role as father of Butter Pants in Shrek Forever After, after Sis and Tanya erupted into laughter.
The idea came about while talking about how Harry Styles is in early negotiations to play the iconic role of Prince Eric in the live-action remake. The film has previously announced Ariel will be portrayed by R&B singer Halle Bailey of Chloe x Halle. Melissa McCarthy, Jacob Tremblay and Awkwafina are also in talks to be under the sea.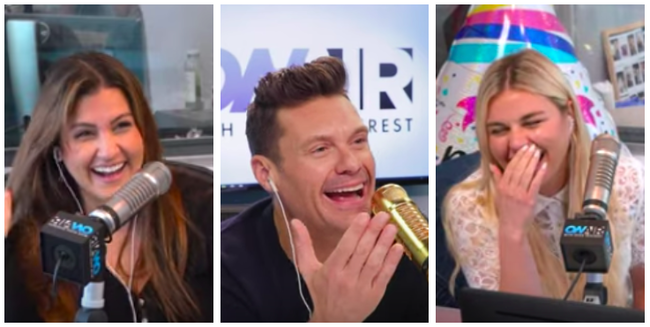 "I can play a crab," Ryan said, teasing his official audition. "… I don't wanna blow the audition now because if I screw it up then they'll judge me."
Watch back the LOL on-air moment in the video above and sound off in the comments or on social @OnAirWithRyan who else you think should be cast in the upcoming remake

Ryan Seacrest
Ryan is quite simply one of the most influential, well-regarded, and well-known names in Hollywood. He is the quintessential Hollywood insider who always manages to have the biggest scoops and the most sought after access to top events and celebrities.
Read more