Gwen Stefani Invites Sisanie for a Mom's Night Out in Las Vegas!
Umm, can we come too?! Gwen Stefani surprised Sisanie on-air on Thursday, June 6, with an epic invite to her Las Vegas residency show Just a Girl at Plant Hollywood!
"I need a break you guys, even if it's just one night, I just need some girl time," Sisanie, who is mom two 1-year-old twins Aiza and Maxon, was telling Ryan Seacrest before Gwen surprised her on the phone. 
"Sisanie I am your antidote to your sleepless baby diaper nights that you've had," the songstress adorably told Sis. "You need to come see my Vegas show! I will hook you up with a VIP table, get you some baby merch … make it a girls night!"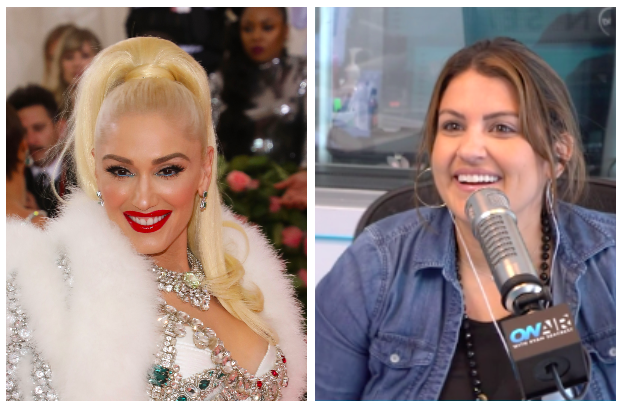 The "Hollaback Girl" singer, who is mom to three sons herself, kicked off her residency in June 2018 and has extended the gig to November 2019.
"It's really fun and it's so different than just a regular tour because I have so many songs that everybody knows — it's like the backdrop to all of our lives, it's very nostalgic," Gwen dished. "And I was able to put so much into the costumes and the production because it's not like going on tour, it's like I just put it in a storage down the street and then I bring it out when I come back!"
Listen back to the full interview above and click here for Just a Girl ticket and show info to catch Gwen onstage when she returns to Vegas this July!

Ryan Seacrest
Ryan is quite simply one of the most influential, well-regarded, and well-known names in Hollywood. He is the quintessential Hollywood insider who always manages to have the biggest scoops and the most sought after access to top events and celebrities.
Read more