Chelsea Handler Gets Candid About Therapy, Commitment Issues and More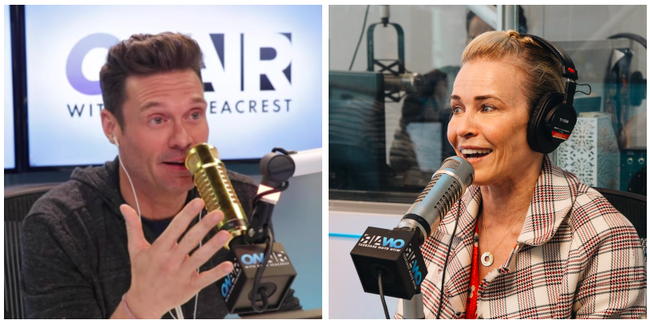 Chelsea Handler is bringing her best-selling memoir Life Will Be the Death of Me to iHeartRadio via a new podcast by the same title. During a candid interview with Ryan Seacreston Thursday, May 30, the comedian dived deep into her past to reveal how she learned to cope with her commitment issues and more, topics that will be featured on her new podcast. 
The actress and former late-night talk show host explained that she came to a realization that she needed to get help after starting to get burned out. 
"I was never addicted to [work], but I was addicted to it for everything that came with it, you know what I mean?" Handler shared. "But then I started to get burned out … I lost my way … I kept saying 'Yes' to things without thinking what I wanted to do." 
After taking a brief hiatus, the activist explained that she ultimately turned to therapy following her anger stemming from the 2016 presidential election. 
"I had to kind of have a sit down moment," she continued. "I had to have an 'adult time out' I call it. After the election, I got really angry and really upset and it wasn't until I sat down with a psychiatrist that he explained to me that what I was upset about wasn't necessarily Donald Trump … it was about all old childhood trauma," she added, referring to her brother's tragic death when she was just 9 years old. 
"Finally, when I had something, [the election], to be mad about, … I had something to direct my anger at so I had to go and fix myself up and patch it up," Handler continued. "And it was hard work but it was so worth it. Now I just feel like a totally different person. I'm like, 'Is this what was waiting for me on the other side of normalcy?!' … I don't even get upset anymore!"
These personal moments and Handler's growth is what has drawn millions to read and tune into her best-selling memoir, Life Will Be the Death of Me, which the actress shared she committed to after realizing how many people deal with the same issues.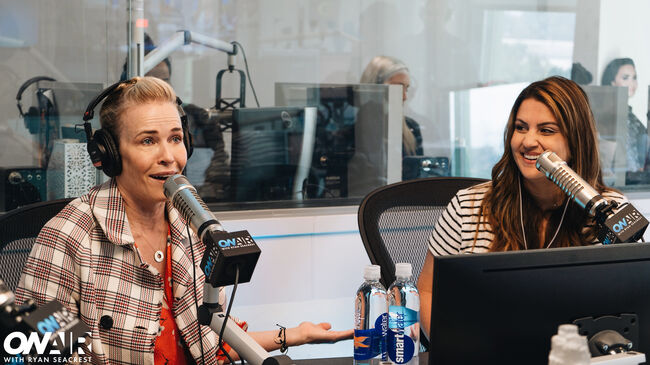 "[The podcast came after] people were just wanting to know more and more about the therapy," she explained. "I didn't know therapy was such a taboo subject, but that's because I live in LA and it's not here, but it is in a lot of places. … So the response from the book was so great I kept getting offers … and they said, 'What about a limited series to match the book tour and we could just go on the road with you and record these nights and these shows?' And that's what we're doing and it's been really fun and we do some in-studio stuff [too] like I'm having my psychiatrist come on."
Handler's return to the stage with her extended tour, Life Will Be the Death of Me: Chelsea Handler's Sit-Down Comedy Tour, also features interviews with the likes of Sarah Silverman and Leah Remini. 
"I have gotten my oomph back," she concluded. "I had to back into it." 
Listen back to the full interview in the audio above for more, including to learn exactly how she overcame her commitment issues and how turning to meditation has helped her live in the moment.
Click here for tour ticket information and also check out her recent podcast episodes above!

Ryan Seacrest
Ryan is quite simply one of the most influential, well-regarded, and well-known names in Hollywood. He is the quintessential Hollywood insider who always manages to have the biggest scoops and the most sought after access to top events and celebrities.
Read more