Sisanie's Easy Memorial Day Egg Salad Recipe
BRB, over here drooling 🤤 This Memorial Day weekend, Sisanie is whipping up her go-to easy and WW-approved egg salad recipe.
In the latest episode of Off-Air With Sisanie, Sis shares the easy and tasty recipe which requires only 15 mins max whip up.
Watch the full video above for the complete recipe and sound off in the comments with your fave side dishes!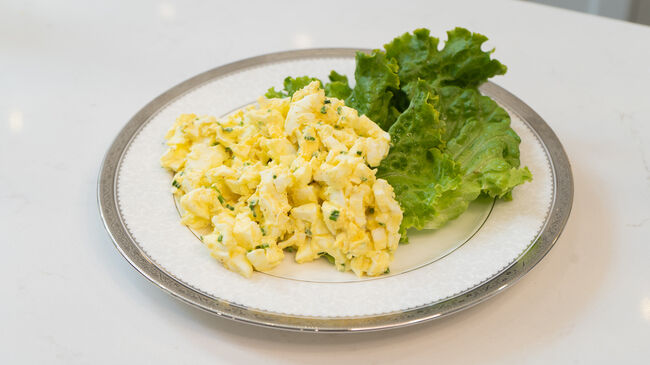 Ingredients:
eggs — 4 large
egg whites — 2 large, you'll have to boil these as whole eggs and discard the yolks
chives — 2 Tbsp, fresh, chopped
reduced calorie mayonnaise — 2 Tbsp
Dijon mustard — ½ tsp
table salt — ½ tsp
black pepper — ¼ tsp, freshly ground
Instructions:
Place eggs in a medium saucepan and pour in enough water to cover them; set pan over high heat and bring to a boil. Reduce heat to medium-low and simmer for about 10 minutes; drain and place eggs in an ice-water bath.
When eggs are cool enough to handle, remove shells. Discard yolks from two of the eggs. Chop remaining whole eggs and whites into bite-size pieces.
Transfer eggs to a medium bowl. Add chives, mayonnaise, mustard, salt and pepper; mix until blended. Yields about 1/2 cup per serving.

Ryan Seacrest
Ryan is quite simply one of the most influential, well-regarded, and well-known names in Hollywood. He is the quintessential Hollywood insider who always manages to have the biggest scoops and the most sought after access to top events and celebrities.
Read more