Tanya Rad Created a Finsta to Creep and Stands Behind It
To creep or not creep, that is the question! Tanya Rad created a "Finsta" and Ryan Seacrest isn't here for it. 
"It's a fake Instagram," Tanya explained of a "Finsta" on-air on Wednesday, May 15. "A lot of people have Finstas … it varies for different reasons, however, I got mine because there have been some men that have been popping back into my life from my past and I'm trying to figure out if they're single or with girlfriend."
Tanya added that having a "Finsta" allows her to see their social media profiles and posts as well as the people -- ahem -- potential girlfriends, associated with them.
"I don't want them to see that I'm creeping on their stories," she continued, adding that "it's so liberating. I feel so empowered and my discover feed isn't tainted — it's like a whole new world in there."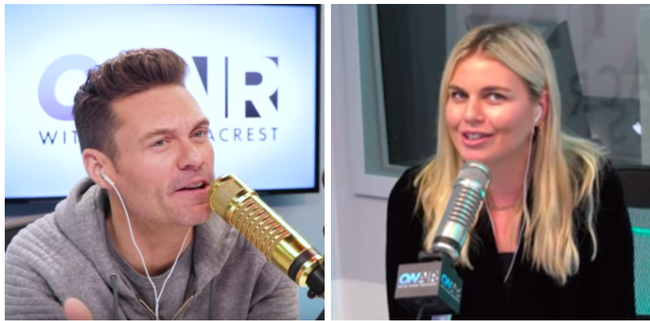 While Ryan joked that he's already "annoyed" by just the name "Finsta," he overall thinks it's "inauthentic."
"Obviously," Tanya hilariously responded. "It's a fake Instagram!"
😂😂😂
Watch back the on-air moment in the video above. What do you think about "Finstas"?

Ryan Seacrest
Ryan is quite simply one of the most influential, well-regarded, and well-known names in Hollywood. He is the quintessential Hollywood insider who always manages to have the biggest scoops and the most sought after access to top events and celebrities.
Read more