Tanya Rad Recalls Being Terrified Having to Park Ryan's Car: Watch
OK, but honestly, same. Tanya Rad hilariously revealed on-air on Thursday, May 9, a time when she first started working on the morning show and had to park Ryan Seacrest's car for him 😂
It all came up after Tanya shared in her Trending Report Reese Witherspoon's recent story about having to park Denzel Washington's car when she was an intern on set of 1995's Devil In a Blue Dress.  
"He had this Porsche and I had to park his Porsche," Witherspoon said on the WNYC Studios podcast Sooo Many White Guys. "So I was at the front desk and he was like — he was like 'Hey' and he had to go into a casting session and he handed me the keys. … I was like, 'Holy s—, I can't drive that car.' First of all, I'm going to wreck it," she said. "I'm the worst driver in the world. Second of all, you get in it and I'd never driven a Porsche but really like — it's a stick."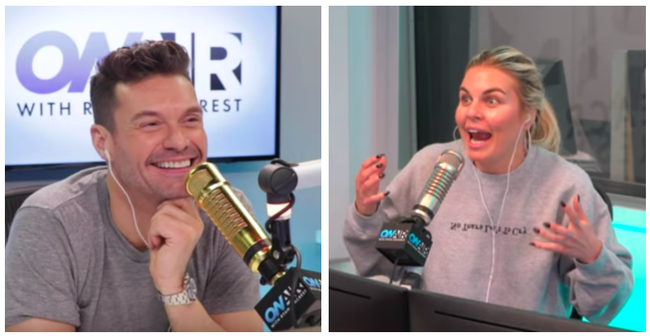 Similar to Reese, our girl Tanya was terrified to drive Seacrest's car. 
"I'll never forget: I was a month into the job here on the morning show and you, Ryan, were cutting it really close to being live and … you would have been late so our producer runs in and is like, 'Tanya, I need you meet Ryan right outside the door and park his car,'" Tanya recalled. "And I'm like, 'Oh my gosh!' I had just met you and I'm scared and I didn't know what kind of car it was … and so I went like two miles per hour over the speed bumps because I didn't want to scratch your car." 
😂😂😂
Watch back the on-air moment to find out what happened for more. 

Ryan Seacrest
Ryan is quite simply one of the most influential, well-regarded, and well-known names in Hollywood. He is the quintessential Hollywood insider who always manages to have the biggest scoops and the most sought after access to top events and celebrities.
Read more